Russia doping 'state-dictated with secret service backing'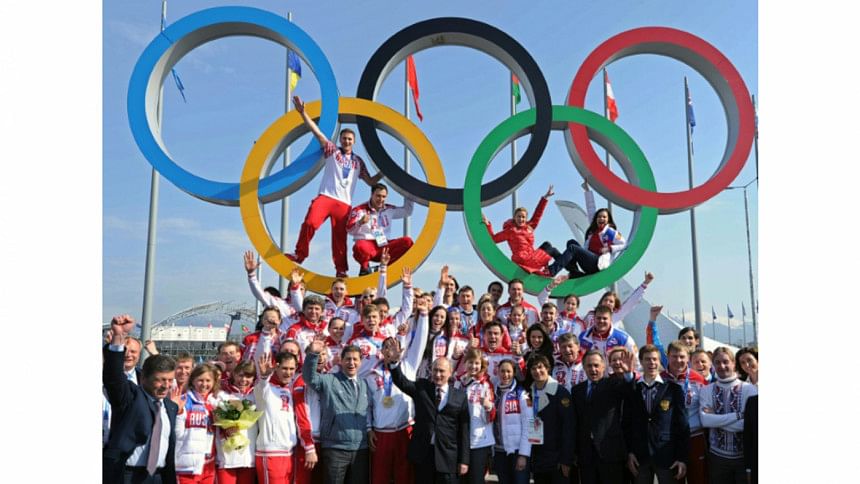 Russia operated a state-dictated doping system during the 2014 Sochi Winter Olympics and other events, an independent investigator said Monday in a report likely to lead to demands for Russia to be completely banned from the Rio Games.
Canadian law professor Richard McLaren said Russia's FSB secret service had backed the doping cover-ups by anti-doping laboratories in Moscow and Sochi under orders from the country's Sports Minister Vitaly Mutko.
"The Moscow laboratory operated, for the protection of doped Russian athletes, within a state-dictated failsafe system," McLaren said.
"The Sochi Laboratory operated a unique sample swapping methodology to enable doped Russian athletes to compete at the Winter Olympic Games," he added.
The United States and Canadian anti-doping agency have called for a potential ban of all Russian competitors from the Rio Games, which start August 5, if the McLaren report was damning enough.
READ MORE: Stakes high as Russia doping report released
"The Ministry of Sport directed, controlled and oversaw the manipulation of athletes' analytical results or sample swapping and the active participation and assistance of the FSB (Russian Federal Security Service), CSP (Center of Sports Preparation for Russian athletes) and both Moscow and Sochi laboratories."
The World Anti-Doping Agency had McLaren investigate allegations made by former Russian anti-doping laboratory director Grigory Rodchenkov in a May article in The New York Times.
Rodchenkov, now living in the United States, had told how Russian secret service agents helped the operation to get Russian samples away from international inspectors at the 2014 Sochi Winter Olympics.
"I'm unwaveringly confident in our report," McLaren said, noting the two Russian government-backed groups were "directly involved in the state-overseen program."
McLaren said the report was "credible and verifiable" and called Rodchenkov "was a credible and truthful person."
Rodchenkov said Russia's sports ministry was actively involved in doping -- an accusation Russian officials have denied. He said an intricate doping program was "working like a Swiss watch" and helped at least 15 Russian medalists.