Rosberg hoping to get back on top in Germany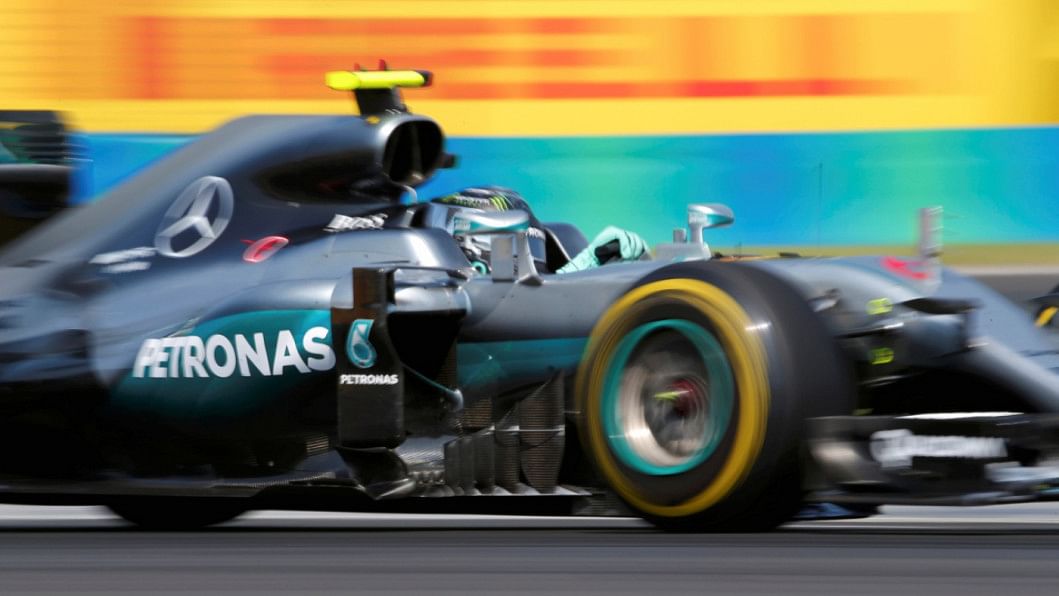 Nico Rosberg can banish the disappointment of losing to Mercedes team mate and title rival Lewis Hamilton in Hungary last weekend by winning in Germany on Sunday and taking back the overall points lead.
The German, who had a 43-point lead after the Spanish Grand Prix in May, is now six points behind triple world champion Hamilton at the halfway point of the season after the Briton took his fifth win in six races.
"I wanted to win Hungary, that's where my disappointment comes from, not because some points are this way or that way," said Rosberg, who won the first four races of the year, last weekend.
"Soon I will be very excited again because it's the home race and thankfully it comes in five days' time which is good after a result like today."
Rosberg and Hamilton have both won once before at the 4.5-km Hockenheim track, a home race for Mercedes as well as Rosberg, which was last on the calendar in 2014 and has alternated in the recent past with the Nuerburgring.
There was no German Grand Prix last year, with the Nuerburgring baulking at paying the hosting fees and Hockenheim unwilling to shoulder the cost after only 52,000 people turned up on race day in 2014.
Rosberg won from pole that time and a repeat would put him back in front and give him a psychological edge as the sport heads into the long August break.
But Hamilton, who took a sensational win in front of his home fans two races ago in Silverstone, will want to deny Rosberg that same satisfaction.
He also needs to extend the gap as much as he can because he is running short of power unit components due to reliability problems earlier in the campaign, and will almost certainly collect a hefty grid penalty at some point.
"It's important that we continue down the path that we're on and continue to try and go from strength to strength," he said.
Sebastian Vettel will be making a first home appearance as a Ferrari driver, an event sure to evoke memories of fan favourite and seven times champion Michael Schumacher, who won at Hockenheim four times.
Vettel, a four-times world champion with Red Bull, who first visited the circuit as a six year old to watch his boyhood hero, has never won there however and Ferrari's form has faded over recent races.
Vettel pushed Daniel Ricciardo hard for the final podium spot in Hungary but the Australian's Red Bull team have caught up and lie just one point behind Ferrari.
<