Rosberg claims maiden title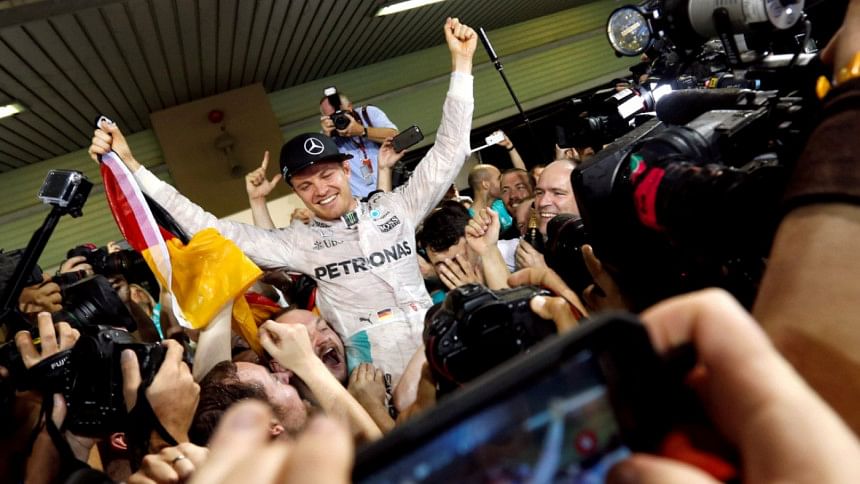 Nico Rosberg clinched his maiden world title on Sunday when he finished second in the Abu Dhabi Grand Prix despite Lewis Hamilton ignoring team orders in his quest to foil the German.
31-year-old Rosberg concluded the longest season in the sport's history with a nail-biting second place under intense pressure after leader and ultimate race winner Hamilton had slowed the field to create a difficult finish.
Hamilton reeled off his 10th win of the season - the most by any driver not to win the title - but his gamesmanship upset his team and his team-mate in the closing laps.
Hamilton ignored instructions to increase his speed at the front, but was unable to create a situation in which Rosberg could be passed.