Rio Olympics: Brazil and US held, Canada win again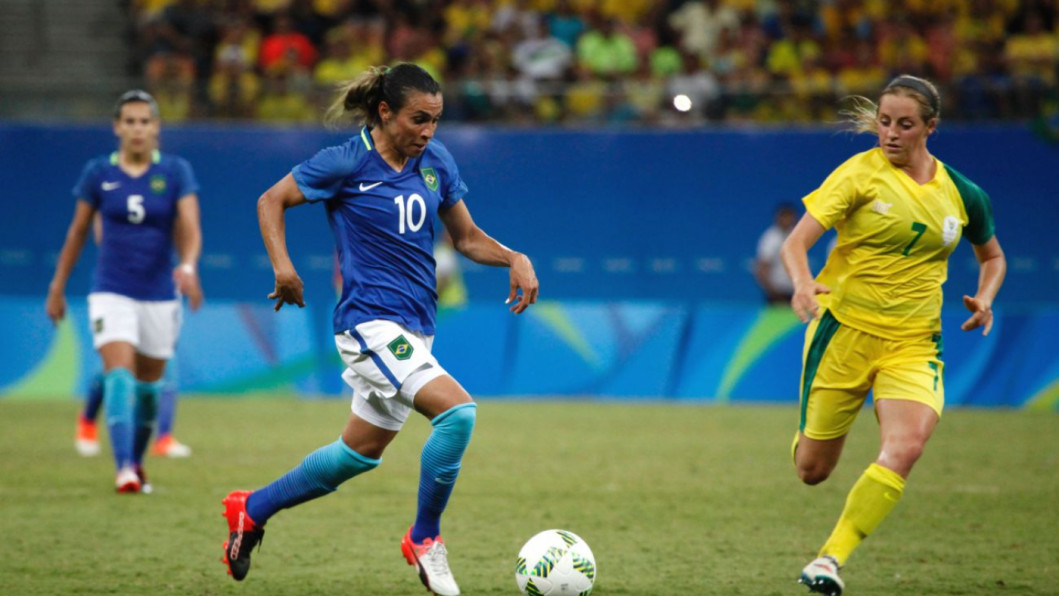 -Solo at fault as U.S. held by Colombia
-Marta fails to spark Brazil in South Africa draw
-Canada make it three wins from three
The United States and Brazil advanced to the quarter-finals of the Olympic women's soccer tournament as group winners despite being held to disappointing draws in their final pool matches on Tuesday.
Canada remain the only team left with a 100 percent winning record after two goals from captain Melissa Tancredi secured a 2-1 upset win over Germany 2-1 and top spot in Group F.
Hosts Brazil rested seven starters, including their influential captain Marta, but despite dominating possession were held to a goalless draw by South Africa in Manaus.
The point for Brazil was enough to ensure top spot in Group E and set up a last eight clash on Friday with Australia, who advanced from Group F as one of the best third placed teams following a 6-1 demolition of Zimbabwe.
Germany went through in second place in Group F, despite their defeat by Canada in Brasilia, and will now play China in the last eight after the Asians drew 0-0 with Sweden in Group E.
The United States will face the Swedes, who finished third in Group E, in knockout action on Friday.
The triple reigning champion Americans will hope for a better showing from goalkeeper Hope Solo, who was at fault for both Colombian goals scored by Catalina Usme.
Solo let the ball squirm through her legs for Colombia's opener after 26 minutes and then completely missed a cross ball for the second in the final minute.
The U.S. topped Group G ahead of France, who set up a quarter-final with Canada in Sao Paulo after easily beating New Zealand 3-0 on Tuesday.
While the goals flowed for France, Brazil struggled to convert their chances against South Africa even after introducing Marta for the second half in Manuas.
South Africa had a good shout for a penalty turned down when a cross hit the hand of Brazilian defender Monica, while hosts' goalkeeper Aline produced a marvellous save to defy Thembi Kgatlana after 70 minutes.
Brazil, who had 25 shots on goal compared to South Africa's four, should have wrapped up the points in the 89th minute but Raquel Fernandes's lob was not quite strong enough to evade the South African goalkeeper.
Brazil are looking for their first gold medal in women's football after silver showings at the 2004 Athens Games and four years later in Beijing. In both finals they lost to the United States, who they could face in the semi-finals in Rio.
The men's tournament continues on Wednesday, with Brazil needing to beat Denmark to progress to the quarter-finals.