Never about the role, always about the goal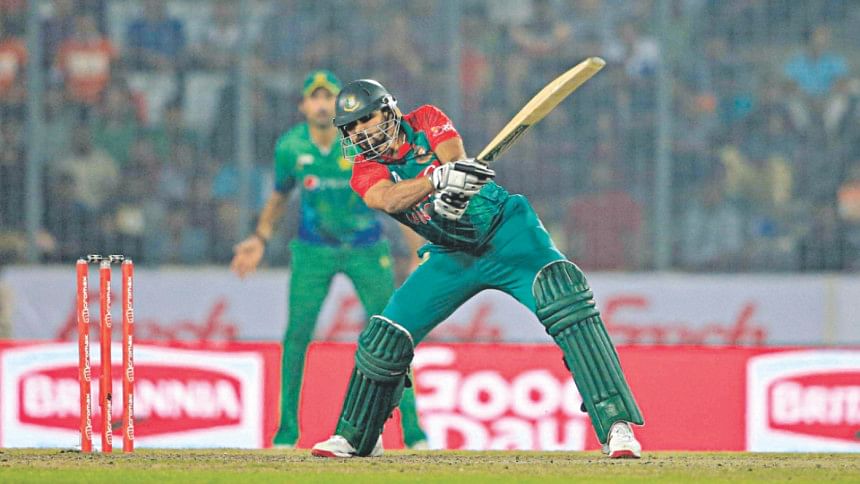 American diplomat Henry Kissinger once said, that the task of the leader is to get his people from where they are to where they have not been. Tigers are going places, and with a captain like Mashrafe Mortaza at the helm, Bangladesh believes in a brighter, better future for the game that unites us all.
Mashrafe's exploits as a captain not only enabled Bangladesh to win some nail-biting contests in the recent past, but gave the cricketing world a new perception of Tigers…one that commands respect and admiration unlike never before! The self-belief and passion that made Mashrafe perform in crunch situations caught the legendary Saqlain Mushtaq's eye, and the wily off-spinner commended Tigers skipper for the role he played in Bangladesh's win over Pakistan during the Asia Cup at a post-match analysis television show called Game On Hai.
Saqlain Mushtaq could not help but notice how our Captain Courageous took the bold decision to go out to face Mohammad Amir, Pakistan's best bowler when the match was hanging at a knife's edge. Mashrafe led by example, and was there at the end when Mahmudullah struck the winning boundary.
Bangladesh captain Mashrafe Mortaza has the hunger, that look, the eye of the Tiger when he leads his team. When he steps onto the field, he means business! He has been a crucial catalyst in Bangladesh national cricket team's transformation over the year and a half. Now, Bangladesh not only can beat any team, but beat them convincingly in home conditions in the shorter formats of cricket.
The attitudinal leap of Tigers was incredible indeed. Thanks to Mashrafe Mortaza, the collection of individuals has jelled as a unit, and fight tooth and nail for every bit of ground.
Bangladesh would like to see Mashrafe and his boys play against India on March 6 like they did against Pakistan earlier, and if possible, even better…best of luck for the final!