Ex-Tokyo Olympics official held on alleged Games bid-rigging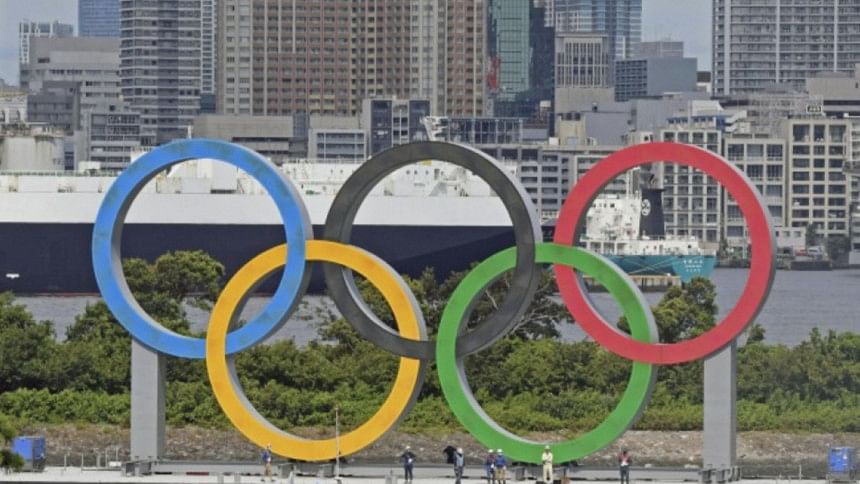 Japanese prosecutors on Wednesday arrested a former senior Tokyo Olympics official and three businessmen over alleged bid-rigging linked to the Games, the latest twist in a growing corruption scandal.
In a statement, Tokyo prosecutors said they arrested Yasuo Mori, 55, a senior Tokyo 2020 organising committee official, for allegedly violating the anti-monopoly law.
Prosecutors also detained Koji Henmi, an official at advertising giant Dentsu, Masahiko Fujino of television production and sales company Fuji Creative Corp and Yoshiji Kamata of events operator Cerespo.
Local media published photos of police raiding the home of Mori, who ran test events for the pandemic-postponed Summer Games held in 2021.
Prosecutors accuse the four men of rigging a string of supposedly open competitive bids and limited tender contracts for Olympic events, reportedly worth a total of 40 billion yen ($305 million), local media said.
The four "limited competition in trade linked to test events planning... against the interests of the public," the statement said.
They decided which company would land a contract and "agreed that only the company that was picked to win the contract should bid."
The allegations concern preparation for test events between February and July 2018, prosecutors said.
In a statement, Dentsu said it "takes this situation very seriously" and vowed to "fully cooperate with the authorities".
The advertising giant will conduct its own probe and "take strict actions to restore the trust" of stakeholders, it added.
Prosecutors are already investigating bribery allegations around the Games over claims a former Tokyo 2020 board member took money from companies in exchange for Olympic partnership deals.
The former official, Haruyuki Takahashi, has been arrested over the scandal. In December, the former executive of a major clothing company admitted in court that he offered money to secure sponsorship rights, according to national broadcaster NHK.
The corruption scandal has cast a shadow over the northern city of Sapporo's bid for the 2030 Winter Olympics.
Officials there have stopped holding promotional events for the bid and plan a nationwide poll to gauge support.
The ballooning saga is not the first time questions have been raised over impropriety around the Tokyo Games.
The former head of Japan's Olympic Committee, Tsunekazu Takeda, stepped down in 2019 after French prosecutors launched an investigation into corruption allegations linked to Tokyo's Olympic bid.