We need to start from scratch in T20s: Shakib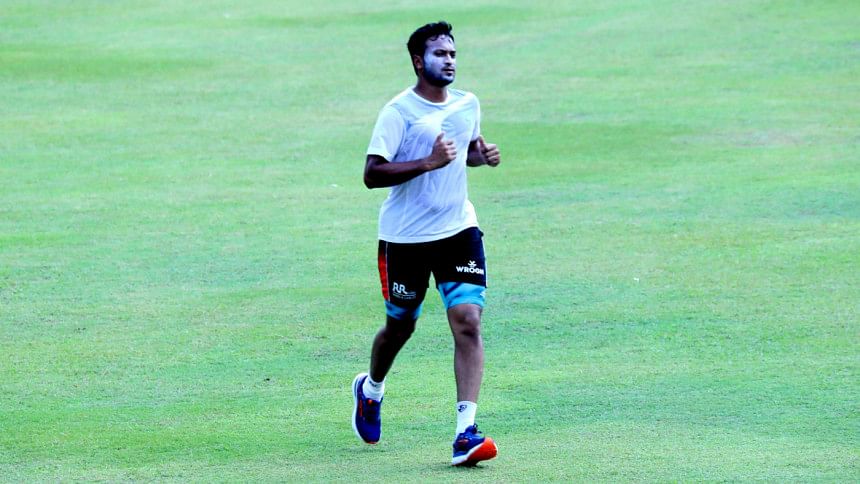 Bangladesh T20I skipper Shakib Al Hasan said that the Tigers would need a fresh start in the shortest format and for that, a process would be required that will allow the T20 outfit to improve gradually.  
"Probably we first played the T20 format in 2006 and apart from reaching the final of the Asia Cup [in 2016 when it was played in the T20 format for the first time], we had no significant achievement in this format. From that point onward, we lagged behind in this format and there is no other option than to start from scratch," Shakib said when he faced the media for the first time since being named the T20 skipper during a commercial engagement with a company in the capital today. 
 
"When a child starts to walk, he struggles to put together his first few steps. But things get easier gradually. Maybe we will start step by step from now on and we will be able to run in the future," Shakib added. 
Bangladesh Cricket Board president Nazmul Hassan Papon previously said that the board is willing to make drastic changes, especially in the T20 format, ahead of the Asia Cup,  scheduled for later this month in the UAE.
In line with the plan of starting from scratch, the BCB had appointed former Indian all-rounder Sridharan Sriram as the technical consultant of the Bangladesh T20 side. The former assistant coach of the Australian cricket team from 2018 to 2022, Sriram will start his journey from the Asia Cup and will continue till the ICC T20 World Cup in Australia later this year.
However, according to Shakib, it will be difficult to bring huge change right away from the Asia Cup. 
"I don't think we can expect huge changes [right away]. He [Sridharan Sriram] was with the Australian team for the past five-six years and as the World Cup will also take place in Australia, his experience will certainly help us. But not many changes can be brought before the Asia Cup as there is less time. From the players and the BCB to the coaching staff, we all have some responsibilities. Even the fans have some responsibilities and if all of us can work together, I think we can begin a new journey," he said.