Messi doesn't need surgery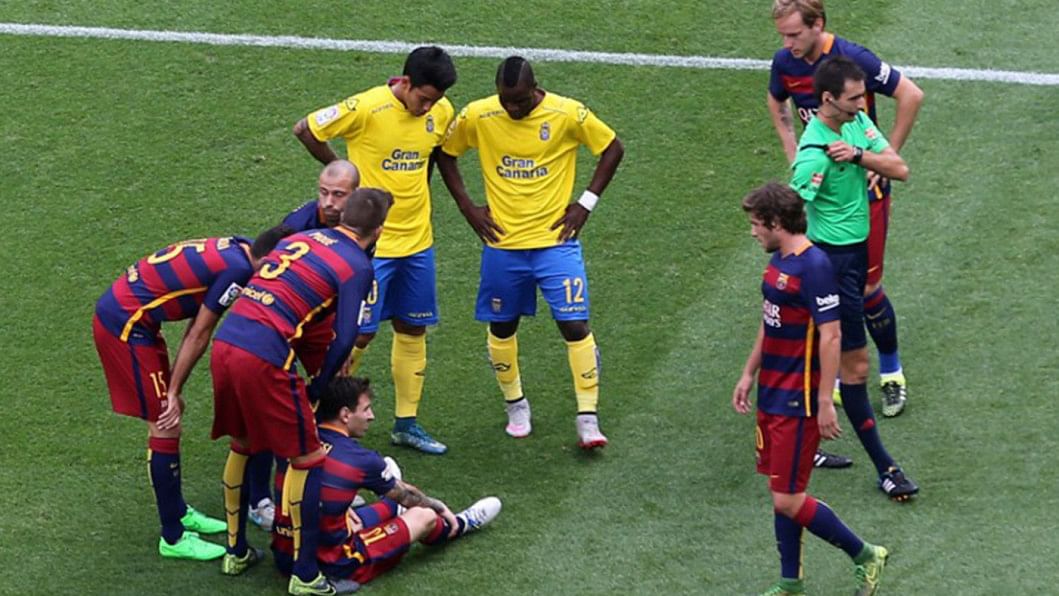 Barcelona star Lionel Messi will be back in action before the two months originally stipulated, Argentina team doctor Donato Villani has said.
Messi, 28, suffered an injury to the internal collateral ligament of his left knee and Barcelona doctors estimate he will miss seven to eight weeks.
"This is not damage that requires surgery," Villani told Argentina Daily Ole. It will heal with time off from play as the first step and then kinesiology.
"I have known Leo for years and I have no doubt that he is going to be ready to play again in the shortest time possible, maybe before the date that was estimated.
"The injury was to the ligament on the inner part of the knee, a ligament that is extra-articular, that obviously suffers injury like any other ligament, but this one is outside the joint. He avoided a valgus force injury of the joint, it is not a tear that needs surgery.
"This ligament injury takes about six to eight weeks to heal. After that time, the player can be ready to return with no further problems."
The incident happened inside the opening stages of the 2-1 win over Las Palmas at the Camp Nou, when Messi cut inside from the right wing, and his left-footed shot was blocked by visiting defender Pedro Bigas.
The Argentina captain received treatment to his left knee on the pitch, then tried to continue for a few minutes, but soon admitted he could not continue and was replaced by Munir El Haddadi with just 10 minutes played.
After initial inspection in the dressing room, Messi was quickly taken to the nearby Creu Blanca hospital for tests on the injured joint. After leaving the clinic on foot he was back at the Camp Nou by the final whistle.
Villani said he expects the recovery time to be short.
"I am sure of it because Leo is a player who goes crazy when he can't play, when he doesn't have the ball and that is why his rehab will go quickly and in the best way because he is a professional," he said.
"His desire to return to plan and his will to get better will have great influence. He always wants to play."
Messi will not feature in Tuesday's Champions League group game at home to Bayer Leverkusen, or next Saturday's La Liga trip to Sevilla.
Argentina host Ecuador in Buenos Aires on Oct. 8 before facing Paraguay in Asuncion five days later in two opening World Cup qualifying games.