Mariners apologise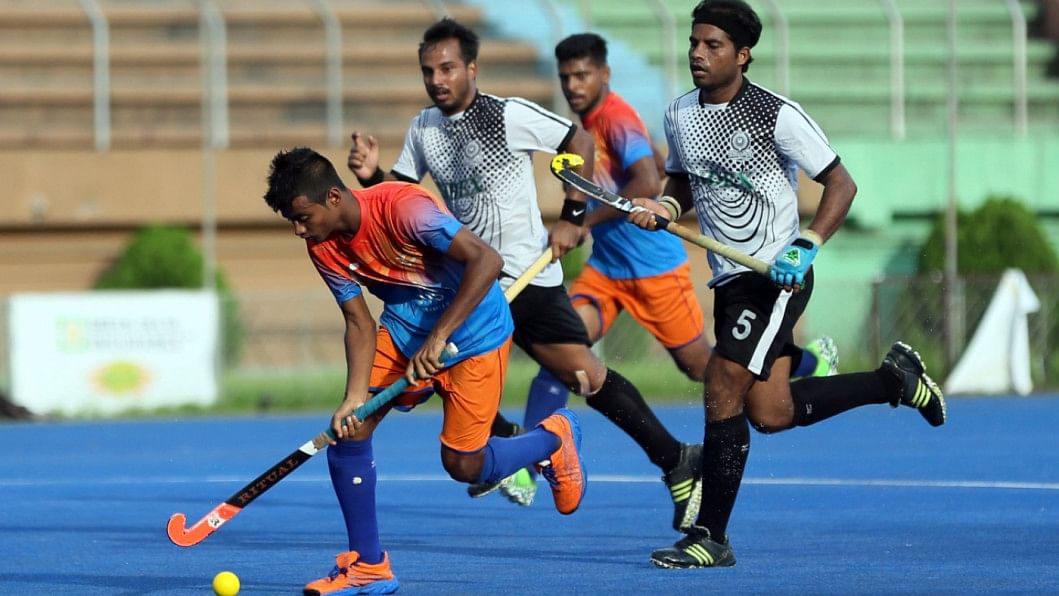 Dhaka Mariner Youngs Club, defending champions of the Premier Division Hockey League, reiterated their apology to the Bangladesh Hockey Federation yesterday, for the 'untoward incidents' which occurred during their league match against Usha KC.
On July 1, a group of officials and supporters of the Mariners vandalised the VIP gallery of the Maulana Bhasani Hockey Stadium following an argument between a former hockey player and a Mariners Club official, who had gone to the VIP gallery to protest the 'poor umpiring' to the BHF general secretary. After the incident, which kept the game halted for quite awhile, Mariners came from two goals down to beat Usha 3-2 and clinch their maiden league title.
"We felt embarrassed after the incident as the federation was not part of it and we have already replaced the things that were damaged from our fund. We are also not being able to heartily celebrate our success due to that incident. We again apologise to any federation official who might have gotten injured during the incident," said Mariner Youngs' vice president Alamgir Kabir at a press conference on the club's premises yesterday.   
"A vested group is conspiring against us and trying to strip us off the league title as well as file a case against us. But we urge everyone to keep our hockey on the turf. We want to play; we want to stay on the field. We will be more cautious in the future so that such incidents do happen again," urged Kabir.
The premier league committee has already condemned the incident and have also refereed it to the executive committee meeting which is supposed to discuss it further.
The club's general secretary Hasan Ullah Khan Rana, hockey committee chairman AKM Mominul Haque Sayeed, hockey team manager Nazrul Islam Mridha and club official Mizanur Rahman Dipu were, among others, present at the press conference.