Man United to renew rivalry with Liverpool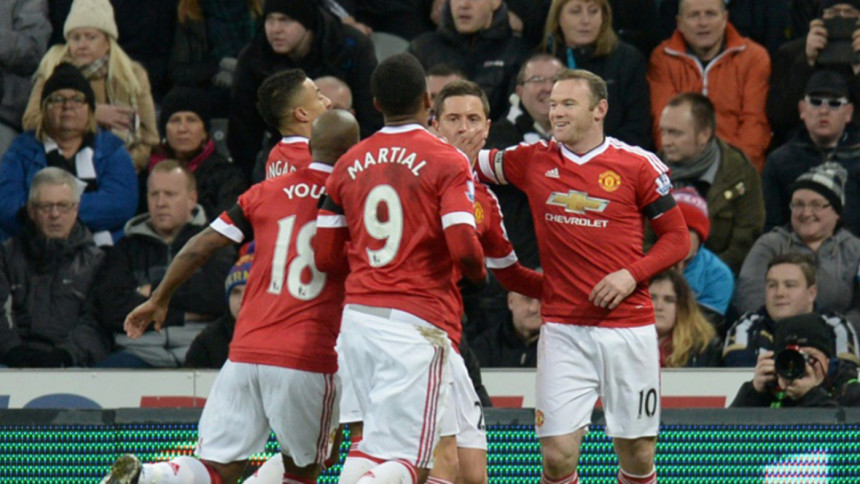 Wayne Rooney plans to send Jurgen Klopp into another frustrated touchline frenzy by ruining the Liverpool manager's first taste of his club's bitter rivalry with Manchester United.
Klopp has proved a volatile presence during a series of touchline rows with rival managers since taking charge earlier this season and the fiery German's antics will bear watching closely in one of the most explosive fixtures on the Premier League calendar.
From the CS gas attack by a Liverpool fan on Manchester United players and staff at Anfield in 1986, to Liverpool striker Luis Suarez racially abusing United's Patrice Evra in 2011, few meetings between these ancient enemies have passed off without a notable outpouring of hatred.
The two most decorated clubs in England, with 38 league titles between them, relish jousting for silverware.
Yet this season they find themselves cut adrift from the title race -- United are nine points away from leaders Arsenal with Liverpool a further three behind -- and that should make the yearning for the consolation of local bragging rights even greater at Anfield on Sunday.
Into the maelstrom of derby enmity steps Klopp, who has already fallen out with Sunderland boss Sam Allardyce, West Bromwich Albion chief Tony Pulis and Chelsea assistant coach Jose Morais.
United would love nothing more than to make Klopp hopping mad again on Sunday but after squandering the lead late in a 3-3 draw at Newcastle United on Tuesday, captain Rooney says his team must play with the kind of composure often lacking in this fixture.
"You can score as many goals as you want, but if you keep conceding goals, then it's a problem," Rooney said.
"They were silly goals to concede at Newcastle and they were avoidable. We have to keep trying to get that balance right."
Liverpool, beaten in their last three meetings with United including a 3-1 loss at Old Trafford this season -- also conceded three times in midweek, but finished more satisfied than United after Joe Allen's last-gasp goal rescued a 3-3 draw with Arsenal.
"It was a crazy game, a crazy night," Liverpool defender Kolo Toure said.
"In the next game coming up against United, we need to show more power defensively.
"United scored three in their last game, and so did we. They conceded three, and so did we.
"It's going to be another big game for us. These are the kind of games you can win if you are strong mentally."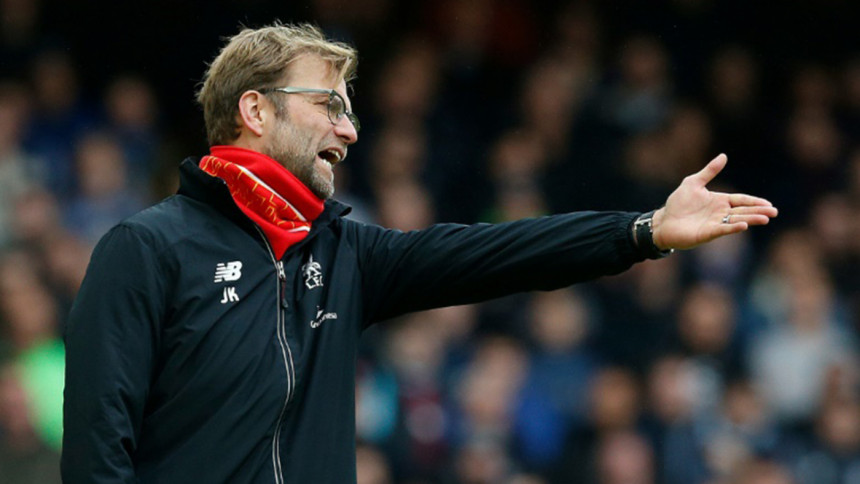 Bounce back
That late Liverpool leveller was a blow to Arsenal's bid to win the title for the first time since 2004, but Gunners midfielder Aaron Ramsey expects them to bounce back at Stoke City on Sunday.
"We have a tough game coming up against Stoke and we haven't found it easy the last few times we have been there but we will be looking to get back to winning ways and get back on another run," Ramsey said after scoring at Anfield.
Arsenal are ahead of second-placed Leicester City only on goal difference after Claudio Ranieri's team maintained their surprise challenge with a 1-0 win at Tottenham Hotspur on Wednesday.
The Foxes head to bottom-of-the-table Aston Villa, who won in midweek for the first time since the opening day of the season, with Ranieri aiming to keep his relatively small squad fresh for the run-in.
"In this moment it's much better to recover than the training sessions. It will be the problem of the teams who stay in the Champions League," Ranieri said.
Third-placed Manchester City lie just three points behind Arsenal and Leicester and Martin Demichelis expects the title race to remain a tight contest to the end.
City defender Demichelis, whose side host Crystal Palace on Saturday, said: "I think it was important Arsenal didn't win and we are just three points behind the leaders.
"We must continue the fight until the end and we have a lot of games to recover three points."
At the other end of the table, second-bottom Newcastle face fifth-placed West Ham United and third-bottom Sunderland, buoyed by two successive wins, travel to fourth-placed Tottenham.
Fixtures (1500 GMT unless stated)
Saturday
Aston Villa v Leicester City (1730 GMT), Bournemouth v Norwich City, Chelsea v Everton, Manchester City v Crystal Palace, Newcastle United v West Ham United, Southampton v West Bromwich Albion, Tottenham Hotspur v Sunderland (1245 GMT)
Sunday
Liverpool v Manchester United (1405 GMT), Stoke City v Arsenal (1615 GMT)
Monday
Swansea City v Watford (2000 GMT)