Making the most of now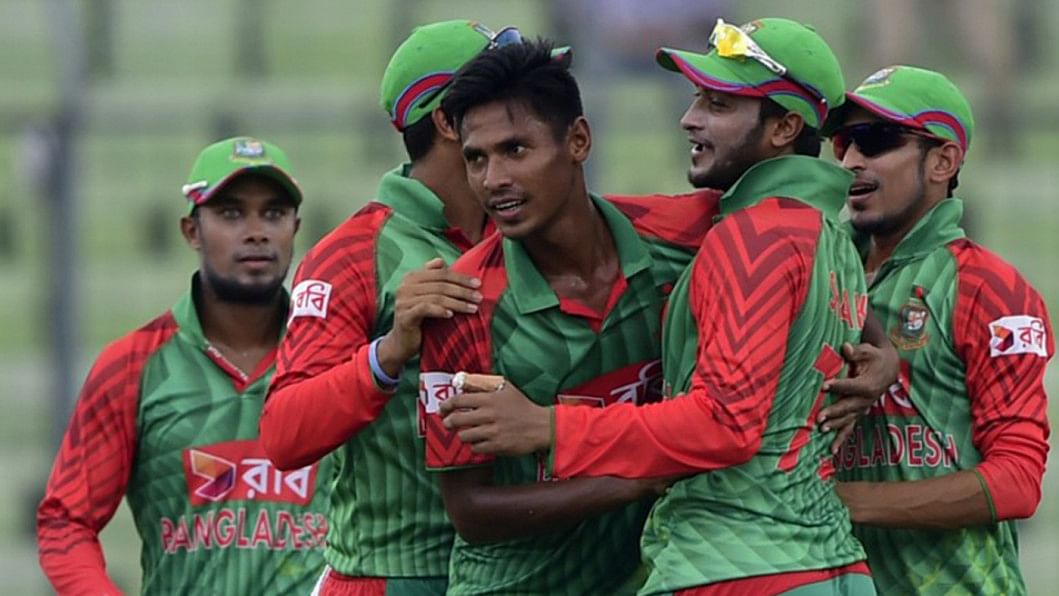 Bangladesh cricket team's overall record against South Africa is lop-sided to say the least, joint-worst with just one victory from 24 international matches so far.
Between the years 2002 to 2011, Bangladesh's only triumph over the mighty South Africans came during the 2007 World Cup when Tigers thumped them by 67 runs at the Providence Stadium, Guyana.
Facing the monumental task of beating the Proteas at home, Bangladesh can least afford to look back at history and be distracted from the job at hand.
Bangladesh cricket team's head coach Chandika Hathurusingha is more interested in making the most of now, and deal with issues which are under his control.
"If I believe in history, I won't be here today," Hathurusingha said.
"I don't believe in history. History is there to change. It is how we go about doing it, is key. We are not part of history. We are part of present and what we do now."  
Hathurusingha knows too well what confidence and self-reliance can bring, having witnessed historical wins over Pakistan and India from the dug-out.
He believes in reassuring the players, reminding them of their abilities, strengths, so they can reach their true potential, and perhaps exceed expectations.
"I can't do much about what the players read. I can only tell about it to players, what we can do now and what our strength is. I constantly tell them how good they are and what they can do." Hathurusingha added.
For now, Tigers' main focus will be on the two-match T20I series against the in-form visitors, scheduled to begin from Sunday, July 05 at Mirpur stadium. South Africa brushed aside BCB-XI by 10 wickets in the practice match on Friday.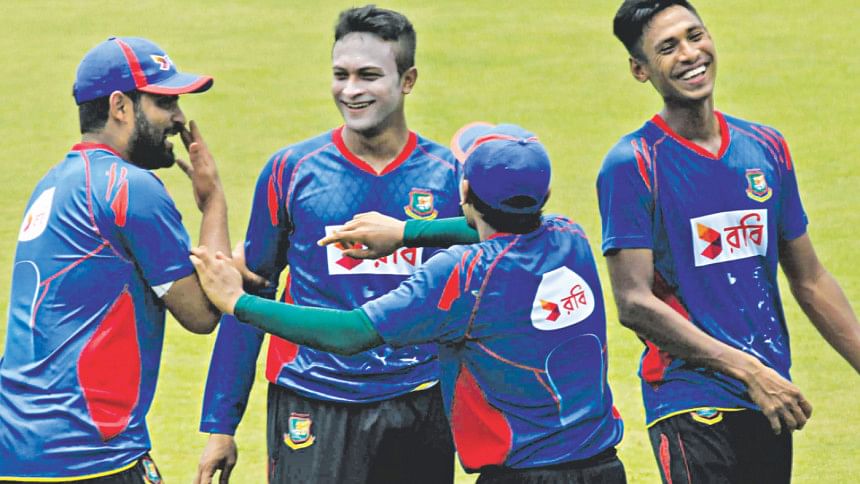 Bangladesh cricket team can now challenge any team, and exploit any chinks in the opponent's armour primarily because the bowling attack can adapt, with spin and pace.
With an aggressive captain like Mashrafe Mortaza, who is willing to take the risks simply because he has more bowling options, penetrative bowling options.
Mashrafe has Mustafizur Rahman, Rubel Hossain, Mohammad Shahid, Taskin Ahmed and himself for the fast bowling options, with Shakib Al Hasan, Arafat Sunny, Taijul Islam, Jubair Hossain and Nasir Hossain for spin-heavy attack as well.
Bangladesh's coach acknowledges the fact that his team can now put up a more balanced attack on the field, but emphasized on being consistent and precise in decision-making in the middle.
"Lately we have been balanced in spin and pace. Traditionally Bangladesh is known to have lot of good spinners and it is not too different now. We don't have a lot of fast bowlers but they bring different quality to the team. Some are tall, some have variation, some can swing the ball. This is our advantage: we can go either way." Hathurusingha explained.