No lazybones in Tigers' dressing room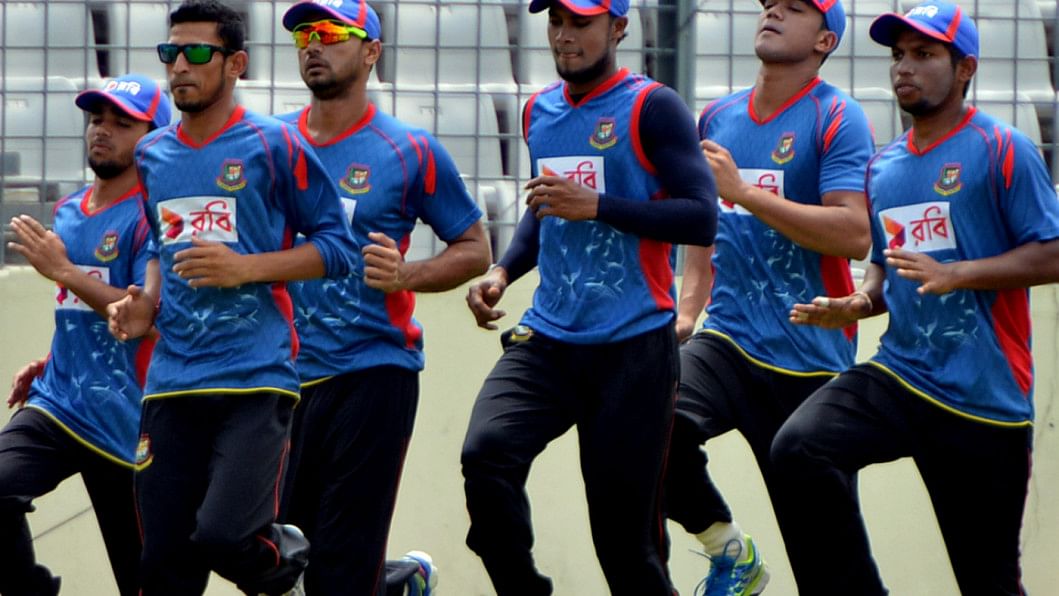 Bangladesh cricket team's strength and conditioning coach Mario Villavarayan dismisses the notion that the players are indolent when it comes to fitness and appreciates their commitment to look after themselves, especially when he is not around.
When Mario became a part of the coaching staff last year, he was under the impression that the Bangladeshi cricketers were lazy and not too keen on fitness.
In a matter of months, Tigers' strength and conditioning coach found out how committed the players were even in the most taxing of circumstances.
"When I was coming here I was given this impression that guys are not that keen on fitness. The biggest thing that hit me was that last year in July during Ramadan, we were doing running sessions at 3.30 pm in the afternoon." Mario Villavarayan said.
"These boys were fasting but they were running and pushing themselves. Those first few weeks proved I was given a wrong impression about the boys. From that point they have gone on well," he added.
Although some of the players have suffered injuries, the bigger picture is still bright for Bangladesh says Mario.
It takes time for the fitness levels of cricketers to improve markedly, and that also depends heavily on what they do when out of Mario's supervision.
The professionalism shown by Bangladeshi cricketers in this regard has impressed the strength and conditioning coach during his tenure.  
"I look after them here. When they go home, they have to look after themselves. That is what I have seen improved. They get into good habits and they are doing it at home. It is the main thing. This is the professionalism coming in," Mario explained.
"If they are not going to do it when I am not around, they are not going to help themselves," he said.
Mario now has to look after the Bangladesh players as the grueling season continues with South Africa due to play 2 T20Is, 3 ODIs and 2 Test matches in July.
The post-World Cup phase included the BCL one-day tournament, Pakistan's tour and the India series in quick succession.
Fortunately for Tigers, Mario believes the players are well prepared for the workload being fitter than before.