Legal notice seeks BCB action on ICC umpires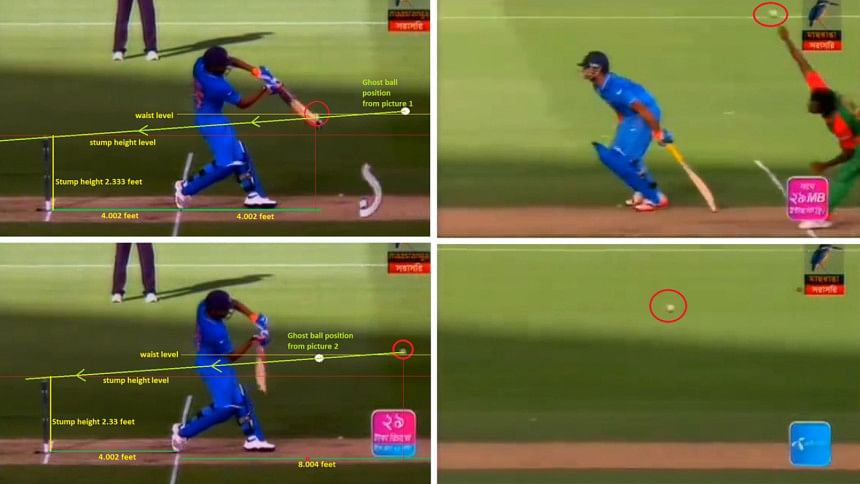 A legal notice was served on the authorities of Bangladesh Cricket Board (BCB) requesting them to file an appeal with the International Cricket Council (ICC) for punishing the umpires for their wrong decisions in quarter-final between Bangladesh and India on March 19.
Supreme Court lawyer Eunus Ali Akond sent the legal notice to the team manager of the BCB, its president and secretary to the sports ministry, asking them to submit the appeal within 24 hours.
He also asked BCB to seek adequate compensation of money as double as the values of the ICC World Gold Cup 2015 and goodwill to Bangladesh.
The SC lawyer said that the umpires Ian Gould and Aleem Dar had given three wrong decisions regarding dismissals of Tamim Iqbal and Mahmudullah Riyad and no ball call of Rubel Hossain during the cricket match in the quarter-final between Bangladesh and India in Melbourne Cricket Ground in Australia.
"Tamim Iqbal and Mahmudullah were not actually out and Rubel Hossain's delivery to the Indian batsmen Rohit Sharma was not actually a no-ball," he said.
He added, "ICC authorities rescheduled the match on March 19 from March 21. The cricket match was supposed to be held in Wellington venue in New Zealand, but the match was held at the Melbourne Cricket Ground in Australia."
Eunus Ali told The Daily Star that he will file a writ petition with the High Court seeking necessary order on the BCB authorities if they do not appeal to the ICC authorities.