. ICC CRICKET WORLD CUP 2015
Size not the only challenge for NZ at MCG
It is not merely size that will be foreign to a New Zealand side that has not played in Australia, let alone the MCG, since 2011.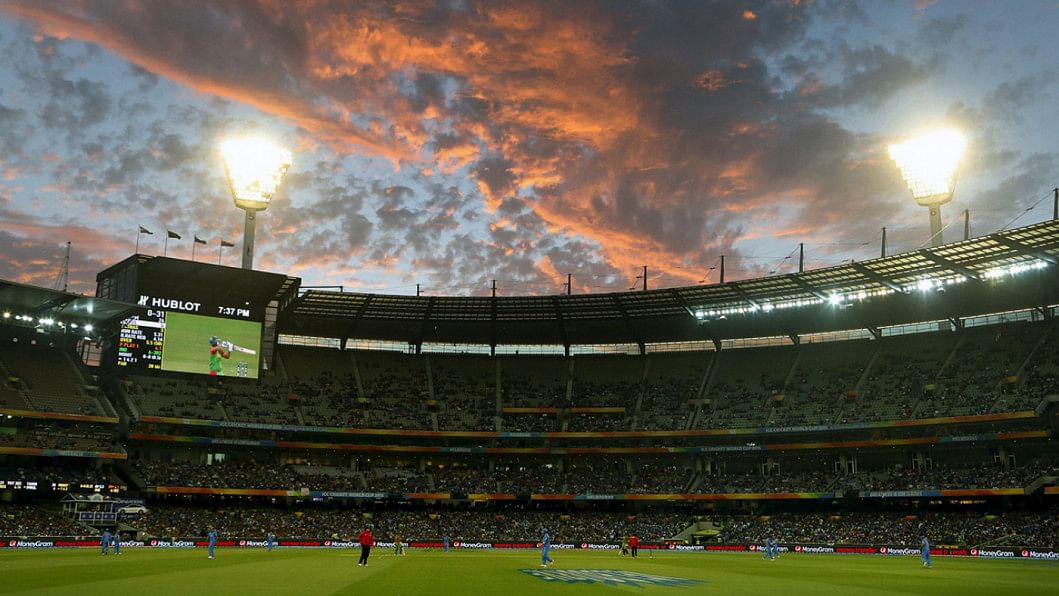 Clever as New Zealand's fans have been in lampooning questions about the size of the MCG with the tag #MCGsobig, it is difficult to find anyone who does not think the ground's vast dimensions will make a difference to the World Cup final on Sunday.
But it is not merely size that will be foreign to a New Zealand side that has not played in Australia, let alone the MCG, since 2011. Issues such as the relative elusiveness of new-ball swing, a pitch of varying character and an opponent familiar with all such vagaries will provide an obstacle in much the same way as Australia were blindsided at times by Eden Park.
Certainly India's captain MS Dhoni had little hesitation in pointing to the differences drawn out by playing the game in Melbourne and Australia when he was asked broadly about favouritism for the tournament decider.
"One of the biggest things that the New Zealand team will have to deal with is the size of the field," Dhoni said. "In New Zealand you can get away with quite a few mis-timed shots. Generally what we have seen in New Zealand, you get very good wickets.
"But when you come to Australia, you get a bit of reverse swing, and at the same time you may get wickets where it's slightly two-paced, especially if you talk about the MCG. How to take risks will be something that's very crucial.
"Australia have that advantage of knowing the wickets well, and having three fast bowlers in their armoury because that will certainly help them. But overall we have seen New Zealand is one side that's a very competitive side. All the ICC tournaments, they do really well."
Australia's Aaron Finch is exceedingly familiar with the MCG, and also with its difficulties. While Finch has enjoyed success there, notably his century against England on the tournament's opening day, he can also remember the daunting first sight of those distant boundaries.
"First time I played there I had no idea - I felt like I couldn't hit it to the boundary," Finch said. "The MCG is a huge ground, obviously, and it is a place that can be quite intimidating at times.
"It's a place where the ball doesn't swing a hell of a lot - you might get five or six overs out of a swinging ball. And we've had a lot of success there as an Australian team over a long time, so we're very confident."
Asked about Brendon McCullum's fearsome hitting across the tournament, Finch's response could be summed up as one along the lines of: "I'd like to see him try that in Melbourne."
"He's a player who takes the game on and tries to set the tone for his team," Finch said. "Whether it comes off or it doesn't, he does set a tone for them and gives them a lot of belief. But it is a huge ground, the MCG, and I don't think they've played there for a long time, so it will be interesting to see how they go."
One team to battle with the ground's dimensions recently was England. Having concocted a strategy designed to limit Australia's six-hitting, namely the use of shorter lengths and slower balls to encourage hits to the more distant square boundaries, Eoin Morgan's team set poor fields. This allowed Australia to strike 38 fours on the way to 342 for 9, even if Finch's three sixes were the only blows to clear the rope.
The #MCGsobig tag was still going strong on Friday evening without McCullum's help, but it remains to be seen whether New Zealand's gumption can overcome the hard experience of cricket's most celebrated colosseum.