Hamilton tops UK sport's rich list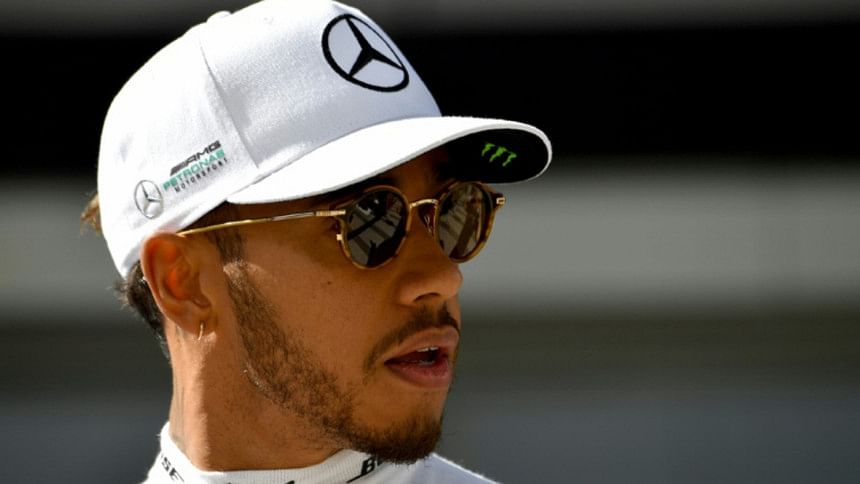 Formula One star Lewis Hamilton has cemented his position as the richest sportsman in the UK, while Manchester United forward Zlatan Ibrahimovic cashed in with a rise to second on the new Sunday Times Rich List.
Mercedes driver Hamilton, who is bidding to win his fourth World Championship this year, has a £131 million ($169 million, 154 million euros) fortune and has seen his wealth increase by £25 million in the last 12 months.
Ibrahimovic leapfrogged Old Trafford team-mate Wayne Rooney to become the richest footballer on the list after he joined United last July.
The 35-year-old Swede, recently hit by a serious knee injury, has a wealth of £110 million after more than a decade playing for the likes of Paris St Germain, AC Milan, Barcelona and Juventus, as well as a lucrative long-term endorsement deal with Nike.
Formula One's Jenson Button and golfer Rory McIlroy make up the top five with wealth of £86 million and £82 million respectively.
McIlroy's fortune rose by £26 million in the last 12 months, the biggest rise on the list, while Button's personal fortune grew by £9 million even though he handed over his McLaren seat at the end of last season.
Football is the most represented sport in the top 10, with five of the wealthiest sports people either players or managers.
Rooney has amassed £93 million to take third place, while Manchester United manager Jose Mourinho is in seventh with £61 million.
Manchester City boss Pep Guardiola's £50 million makes him joint ninth with Los Angeles Lakers basketball player Luol Deng.
Wales and Real Madrid striker Gareth Bale has seen his wealth rise by £20 million in the last year to a total of £54 million, to place him eighth in the top 10.
Reigning Wimbledon champion Andy Murray is now worth £77 million, making the men's tennis world number one the sixth-richest sportsman on the list.