Hackers publish medical data for Farah, Nadal and Rose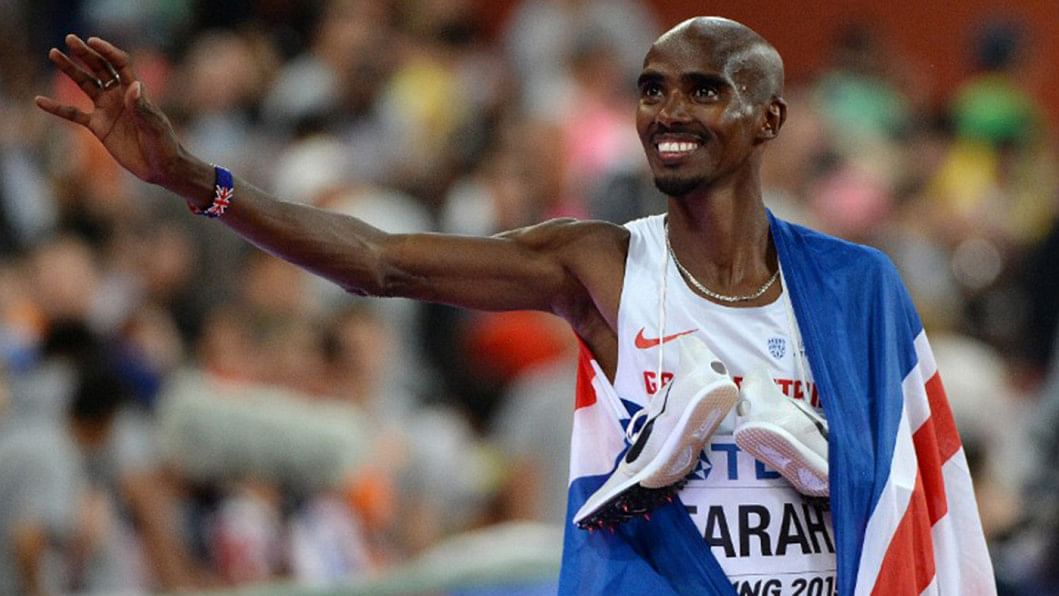 Olympic champions Mo Farah, Rafael Nadal and Justin Rose were among athletes targeted on Monday in the latest leak of confidential medical documents that the world anti-doping agency (WADA) says were hacked by a Russian cyber espionage group.
Britain's Farah became only the second man to retain the 5,000 and 10,000 meters Olympic titles at the Rio de Janeiro Games last month while compatriot Rose won the first gold medal in golf for 112 years.
Spaniard Nadal, a 14-times tennis grand slam winner, won Olympic men's doubles gold with Marc Lopez. He also won the men's singles title at the 2008 Beijing Games but missed London 2012 due to a knee injury.
WADA has said it believes the hackers, named as APT28 and Fancy Bears, gained access to its anti-doping administration and management system (ADAMS) via an IOC-created account for the Rio Games.
Documents relating to Farah, and published on the fancybear.net website, showed that the distance runner had no active Therapeutic Use Exemptions (TUEs) at the time of the Olympics.
He received intravenous infusions of saline solution, morphine sulphate and vicodin administered orally during a period in hospital between July 3-5, 2014 when he had collapsed after a training run.
Prior to that, he was given a TUE for an 80mg dosage of the corticosteroid triamcinolone in October 2008.
Rose had authorization for daily dosages of the anti-inflammatory drug prednisolone between May this year and June 20.
The documents relating to Nadal, who was out for more than two months with a wrist injury that forced him to miss the French Open and Wimbledon before the Olympics, showed exemptions in 2009 and 2012.
The fourth release of data so far concerned 26 athletes from Argentina, Belgium, Burundi, Canada, Denmark, France, Britain, Hungary, Spain and the United States.
Other high-profile names included Burundi's Francine Niyonsaba, British cyclist Callum Skinner and double Olympic rowing gold medallist Helen Glover.
TUEs allow athletes to take banned substances for verified medical needs and there is no suggestion any of those named have broken any rules.
WADA has said the "criminal attack" has recklessly exposed personal data in an attempt to smear reputations.
The agency has also said it believes the attacks are being carried out as retaliation for investigations that exposed state-sponsored doping in Russia.
Fancy Bear has previously posted data for U.S. athletes Simone Biles, Elena Delle Donne, and Serena and Venus Williams as well as Tour de France-winning British cyclists Bradley Wiggins and Chris Froome.