WADA slams Russian hackers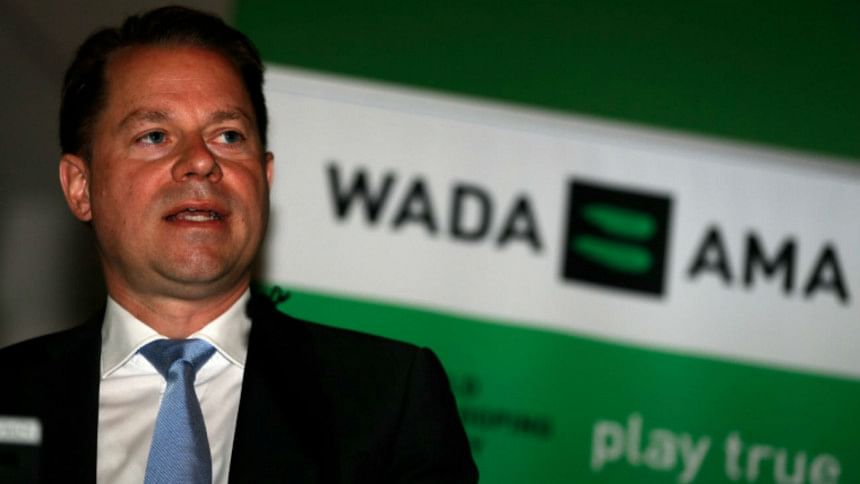 The World Anti-Doping Agency on Tuesday slammed Russian hackers who breached its database and published confidential records of US Olympic gymnast Simone Biles and tennis stars Venus and Serena Williams.
WADA said in a statement that the Russian cyber-espionage group Tsar Team (APT28), also known as Fancy Bears, had broken into its Anti-Doping Administration and Management System (ADAMS) database.
The hacking group released information gleaned from the files of Biles, the Williams sisters and US women's basketball player Elena Delle Donne.
In a posting on its website, Fancy Bears claimed US athletes at the Olympics had "played well but not fair."
However none of the documents published by the group showed wrongdoing.
Instead, the disclosed files set out instances where the athletes had been granted exemptions to use various medications for legitimate reasons -- a common practice in the sports world.
The United States Anti-Doping Agency (USADA) characterised the hack as a "cowardly and despicable" attempt to smear the four women.
"In each of the situations, the athlete has done everything right in adhering to the global rules for obtaining permission to use a needed medication," USADA chief executive Travis Tygart said.
"The cyber-bullying of innocent athletes being engaged by these hackers is cowardly and despicable," added Tygart, the anti-doping czar who famously helped expose US cyclist and dope cheat Lance Armstrong.
'I believe in clean sport'
Biles said on Twitter she had taken medications for attention deficit/hyperactivity disorder (ADHD) since childhood.
"Please know I believe in clean sport, have always followed the rules and will continue to do so as fair play is critical to sport and is very important to me," said Biles, one of the stars of the Rio Olympics after winning four gold medals.
Venus Williams meanwhile expressed "disappointment" at the breach, stating: "I am one of the strongest supporters of maintaining the highest level of integrity in competitive sport."
An International Olympic Committee (IOC) spokeswoman said the leaked information was "clearly aimed at tarnishing the reputation of clean athletes" while stating that no anti-doping violation had occurred.
The data breach comes just weeks after hackers gained access to WADA's file on Russian doping whistleblower Yulia Stepanova.
Stepanova, who is living in hiding in the United States, later said she feared for her life following the hack.
"WADA deeply regrets this situation and is very conscious of the threat that it represents to athletes whose confidential information has been divulged through this criminal act," WADA director general Olivier Niggli said in a statement.
"WADA condemns these ongoing cyber-attacks that are being carried out in an attempt to undermine WADA and the global anti-doping system," Niggli added.
WADA said it believed the latest breach had occurred after "spear phishing" of email accounts and that it had been confined to ADAMS accounts of athletes competing in Rio.
Spear phishing is when an email user receives a message purportedly from someone they know, but it is actually from a hacker.
'Criminal acts'
The hacking comes after a series of WADA investigations which have alleged a vast state-sponsored doping program in Russian sport dating back several years.
Russia's track and field athletes were banned from the Rio Olympics by the International Association of Athletics Federations, angering the Kremlin, which condemned the move as politically motivated.
But an independent report commissioned by WADA and published in July by Canadian law professor Richard McLaren concluded that Russia had run an elaborate scheme to evade drug-testers at the 2014 Winter Olympics in Sochi, corroborating claims by the former head of Russia's anti-doping laboratory.
WADA director Niggli said the hacking of the agency would hamper Russian efforts to reintegrate into the sports world.
"These criminal acts are greatly compromising the effort by the global anti-doping community to re-establish trust in Russia further to the outcomes of the Agency's independent McLaren Investigation Report," Niggli continued.
Fancy Bears however indicated it planned to release more information.
"This is just the tip of the iceberg," the group said on its website.
"Wait for sensational proof of famous athletes taking doping substances any time soon."