Gemini Arabians name Sehwag as skipper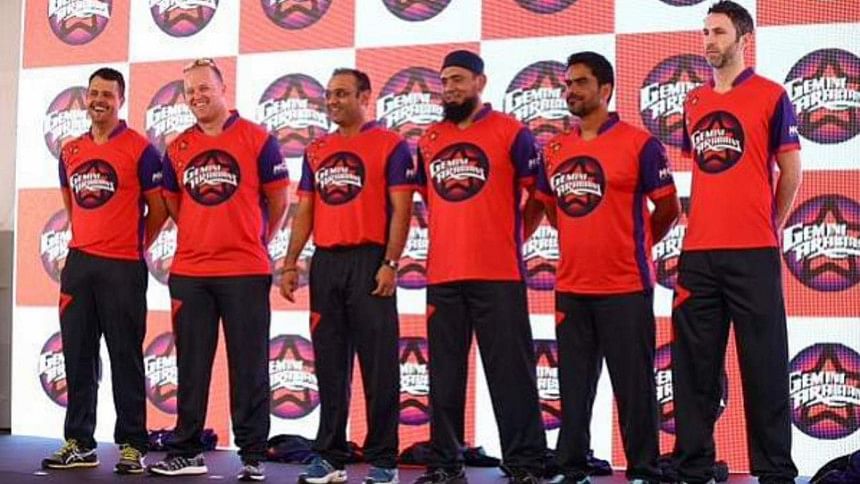 Gemini Arabians have named Virender Sehwag, the former India player, as their captain for the inaugural season of Masters Champions League (MCL).
In an event organised by the team management in Dubai on Sunday (January 10), Gemini also unveiled their team logo and jersey. Apart from Sehwag, Saqlain Mushtaq, Richard Levi, Paul Harris, Jacques Rudolph, Graham Onions and Saqib Ali were present on the occasion.
"All the cricketers have shown great enthusiasm and excitement in order to make this event a success. We look forward to translate this passion on to the field and produce exciting cricket at the upcoming MCL," Nalin Khaitan, the team owner and CEO said.
Sehwag's appointment was announced by the team's patron Medha Ahluwalia.
"We are extremely pleased to announce Virender Sehwag as our Captain and Team Director. He has been a cricketer par excellence and we are sure his experience and knowledge of the game will see us through to victory. There has been an overwhelming demand across social media networks to make him the captain and we felt obliged to listen to our fans," he said.
Some of the big names like Kumar Sangakkara, Shivnarine Chanderpaul, Brad Hodge and Muttiah Muralitharan will be plying their trade for the Gemini Arabians. The tournament begins on the 28th of this month and ends on February 13.
The matches will be held in Dubai and Sharjah.