Fury vacates world heavyweight titles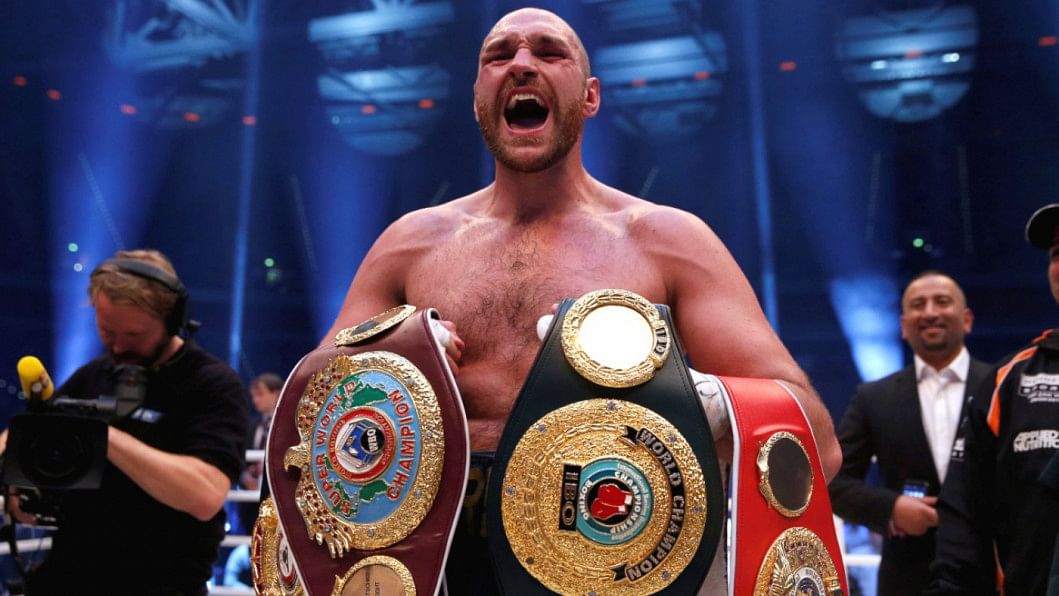 Tyson Fury's troubled 11th month reign as world heavyweight champion came to an end on Thursday when the British boxer announced he would be vacating his WBO and WBA titles "to fully focus on his medical treatment and recovery".
The 28-year-old has not fought since beating Ukrainian Wladimir Klitschko to win the titles in November 2015 and has since admitted taking cocaine to battle depression.
Fury has twice called off a fight against Klitschko, in July because of an ankle injury and last month for an unspecified medical condition, and also briefly retired from the sport.
"I feel that it is only fair and right and for the good of boxing to keep the titles active and allow the other contenders to fight for the vacant belts that I proudly won and held as the undefeated heavyweight champion of the world ..." Fury said in statement released by his promoter Mick Hennessy.
"I won the titles in the ring and I believe that they should be lost in the ring, but I'm unable to defend at this time and I have taken the hard and emotional decision to now officially vacate my treasured world titles
"(I) wish the next in-line contenders all the very best as I now enter another big challenge in my life which I know, like against Klitschko, I will conquer."
Tyson's points victory over Klitschko in Duesseldorf, Germany at the end of November last year was one of the biggest upsets in the long history of heavyweight boxing.
It was a first defeat for Klitschko in 11 years and the now 40-year-old Ukrainian immediately demanded a re-match.
Klitschko expressed his frustration after Fury called off a fight for the second time last month and last week accused the Briton of "dragging boxing through the mud".
At the start of October, ESPN reported Fury had tested positive for cocaine, citing a leaked letter sent by the Voluntary Anti-Doping Agency (VADA) which Reuters has been unable to verify.
A couple of days later, Fury announced his retirement in an expletive-laden tweet, only to abruptly reverse the decision hours later, saying he planned to carry on fighting.
In an interview with Rolling Stone published on Oct. 4, Fury admitted to drinking heavily and using cocaine to help him deal with depression, saying he had been diagnosed as "manic depressive".
In the interview, he denied ever taking banned substances before he fought and said his cocaine use had started only after he beat Klitschko.
Fury has also been charged with an anti-doping rule violation by UK Anti-Doping after a urine sample from February 2015 - nine months before his victory over Klitschko - showed traces of the banned stimulant nandrolone. He denies any wrongdoing.
Hennessy described the decision to vacate the titles as "heartbreaking" and Peter Fury, the boxer's uncle and trainer, said he was convinced his nephew, who has a professional record of 25-0, would return to the ring.
"Tyson will be back stronger from this and I will make sure, no matter what we have to deal with, Tyson not only comes back but will reclaim what's rightfully his," he said.