Zidane 'angry' as Real surrender top spot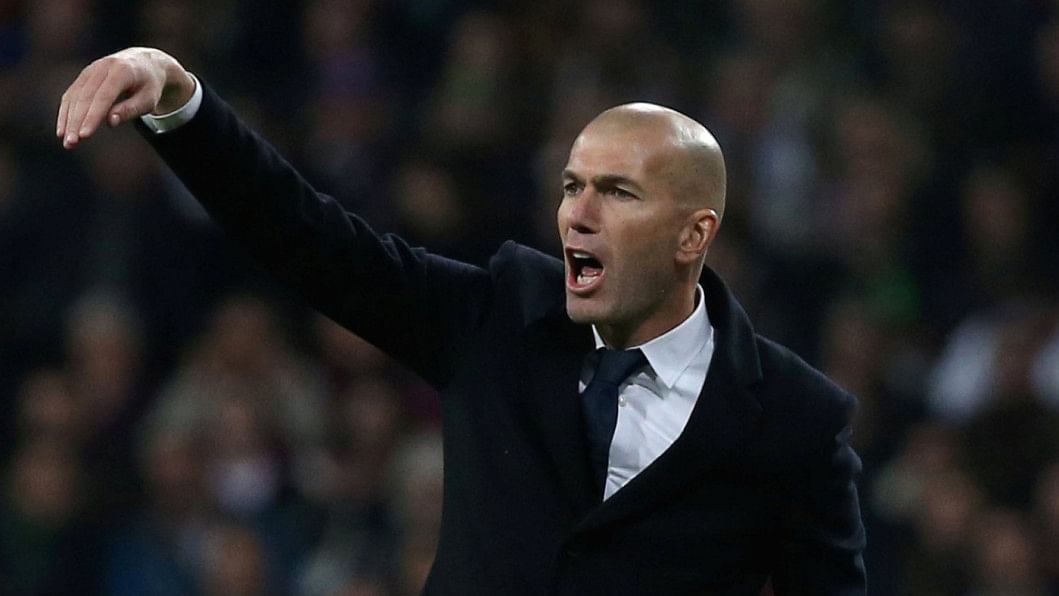 Real Madrid coach Zinedine Zidane criticised his players for switching off against Borussia Dortmund and throwing away a two-goal lead that cost the European champions top place in Champions League Group F on Wednesday.
Just as in Dortmund in September, Real conceded a late goal to draw 2-2 with Thomas Tuchel's side, although they still equalled a club record 34-game unbeaten run in all competitions.
Karim Benzema scored in each half to put Real in a comfortable position to win the group, but Pierre-Emerick Aubameyang responded and Marco Reus levelled in the 88th minute.
"When you see how the second half went you get a bit angry. We had the game in our hands but this is football. You need to carry on right until the end," Zidane told a news conference.
"We created a lot of chances to score the third goal. Instead, we allowed Dortmund back into the game. Dortmund deserved first place. They demonstrated how strong they are."
Real failed to finish top of their group for the first time since 2012-13, when they also came second to Dortmund.
Finishing second could yet prove to be a blessing for Real, who will avoid fellow runners-up Bayern Munich and Paris St Germain as well as fellow Spaniards Atletico Madrid and Barcelona, but could meet Zidane's former side Juventus.
"I haven't thought about the draw, I wanted us to finish top and we did everything to do that but I'm not going to keep going over it. We'll see who we get on Monday," the coach said.
"I don't want to get Juventus for two reasons, but there's nothing we can do about that."
The coach praised Benzema for becoming the sixth player to score 50 Champions League 50 goals and paid tribute to his players for matching Leo Beenhakker's side's run of 34 games without defeat in 1989-90.
"For any player it's important to score and I'm very happy with Benzema, his goals, his work and the team's work. He's happy and we're happy with him and the run goes on," Zidane said.
"I have to congratulate the players because they're the ones that fight and work so hard. Our aim is to keep this run going, because there's still a long way to go in the season."