Wenger hoping to harness super sub Giroud's anger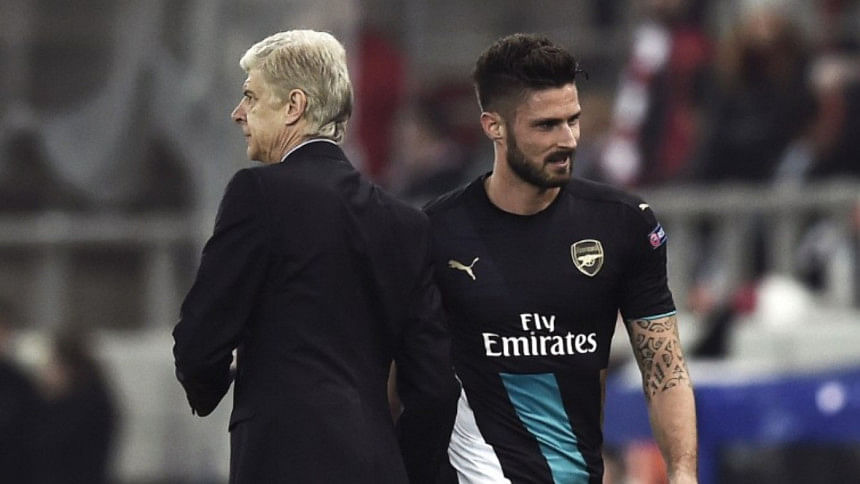 Olivier Giroud has been restricted to the role of substitute in the Premier League this season and while Arsenal manager Arsene Wenger knows the striker is far from happy with the situation he is channelling his anger in the right way.
Giroud had an extended summer break after Euro 2016 and picked up a toe injury in September which proved difficult to fully recover from.
He has featured in six of Arsenal's 12 league games this season, coming off the bench in all of them, and scored three goals including a last-minute equaliser against Manchester United on Saturday.
"He's angry in a positive way," Wenger told the club website, adding that the only way his fellow Frenchman would regain his starting spot was to continue to prove his worth.
Giroud, Granit Xhaka and Alex Oxlade-Chamberlain were all used off the bench at Old Trafford and Wenger said the quality of Arsenal's substitutes made the difference in games.
"I think we have the quality and the spirit on the bench," he added. "The two together makes us remarkably dangerous until the last minute."
Arsenal, in fourth place and three points behind leaders Chelsea, host Bournemouth in the league on Sunday.