Van Gaal ends coaching career after family tragedy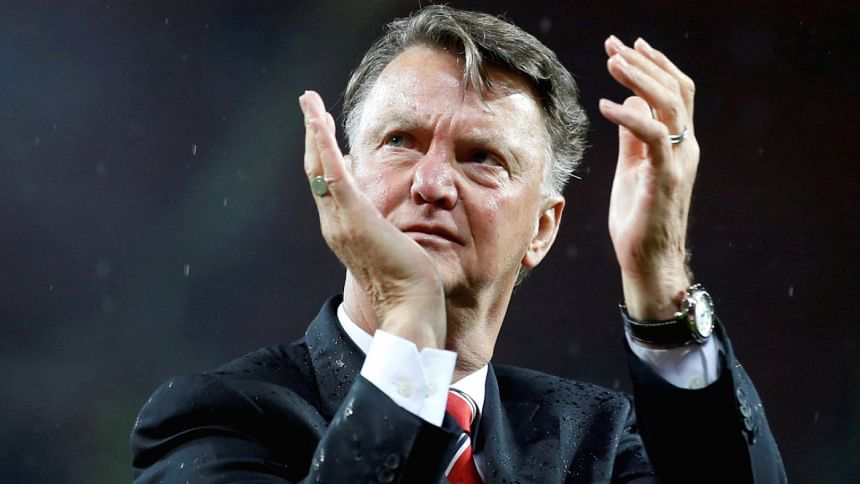 Former Manchester United and Netherlands manager Louis van Gaal has ended his coaching career following a family tragedy, Dutch media reported on Tuesday.
The 65-year-old, who is out of work since United sacked him in May last year, has turned down a lucrative offer from China.
"I could have gone there (China), but I'm still here," van Gaal told De Telegraaf. "So much has happened in my family that I have been forced to look at things differently."
The sudden death of his son-in-law had been the catalyst, he said.
"I had said (after leaving Manchester United) that I would stop but I changed that into a sabbatical, but now I believe that I will not return to coaching."
Asked if he did not have any remaining ambitions, van Gaal said: "No, actually not. I have got everything in my life. I find it boring to mention it all but look at the countries where I have worked and the level of the clubs that I have coached, and there is nothing that remains.
"I actually wanted to stop after the World Cup (in Brazil in 2014) but then the opportunity in England came up. And that was a fantastic country that is now also on my CV."
Van Gaal said winning last year's FA Cup, against the backdrop of his impending dismissal, was the greatest achievement of his career.
"I was standing on the gangplank for the last six months. My head was in the guillotine, put there by the English media. And then in those circumstances you have to try and stick to your vision and inspire the players of Manchester United."
He also managed Ajax Amsterdam, Barcelona and AZ Alkmaar.