Bolt feels he has more likeness to Messi than Ronaldo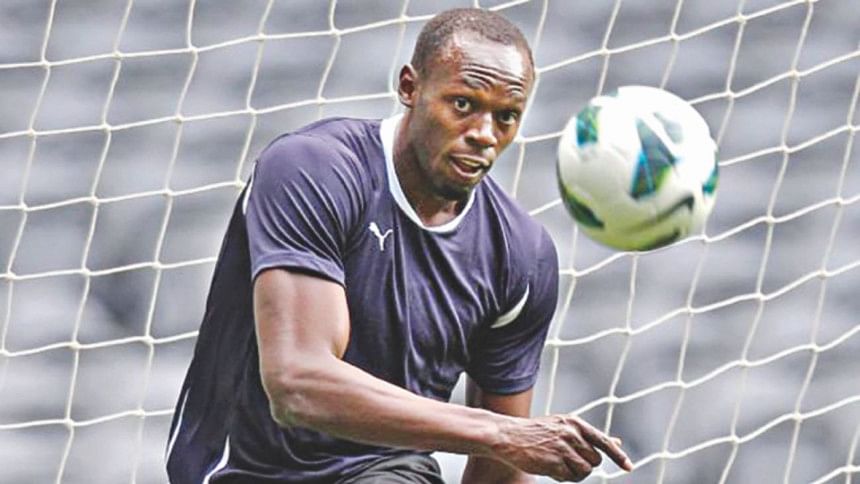 Jamaica's sprint legend Usain Bolt, an eight time Olympic champion and the fastest man on earth over 100m and 200m is considered by many to be the greatest athlete of all time. The Jamaican is an avid admirer of Portuguese star Cristiano Ronaldo and has always been a fan of the player.
However, the Jamaican believes that he has more in common with Argentine maestro Lionel Messi. While Cristiano is a fantastic player, Bolt believes Messi has more natural talent.
"Messi is very talented," he told Omnisport, speaking courtesy of Hublot.
"From what I've learned and listened to over the years, Cristiano had to work to get where he is. I was born with speed and had a lot of talent [like Messi]."
Bolt is captivated by football, so much so that the sprinter, who retired last year is heading to Germany to train with German club Borussia Dortmund. Bolt however always suggested that he is a Manchester United fan and would like to play for the English club.
"I don't know what to expect [at Dortmund]," he added.
"I'm going to try my best, as always. I'm a very determined person when I want something so I'm going to go there and do my best. For me, my best is always good enough.
"I would love to play for the team [Manchester United], to give it some thought and see where it goes. After the trials I then have a base to tell him [Jose Mourinho] I can do this, I can do that."