US earns 1-1 draw with Venezuela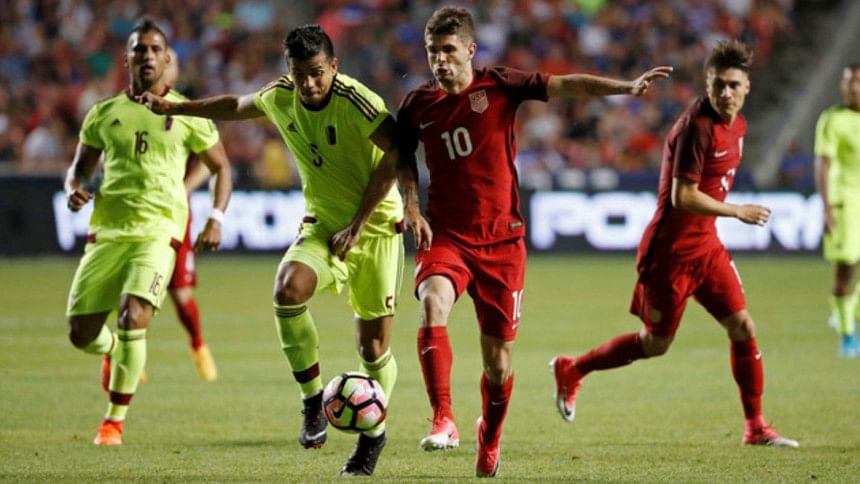 Christian Pulisic scored the equalizer in the 61st minute as the United States rallied to earn a 1-1 draw with Venezuela in a World Cup qualifying tune-up game Saturday night.
Jose Manuel opened the scoring for Venezuela in the 29th minute in front of a crowd of 17,000 at the Rio Tinto Stadium.
Manuel took a cross in tight from Junior Moreno and volleyed the ball past America goalkeeper Tim Howard.
Pulisic finished off a nice passing play with teammates Fabian Johnson and Jorge Villafana for the final goal of the contest. It was Pulisic's fifth career international goal.
The Americans now turn their attention to Thursday's World Cup qualifying match at home against Trinidad and Tobago.
Three days later, they will battle rival Mexico at the historic Estadio Azteca in Mexico City.
It will be the 66th all-time meeting between the US and Mexico. History will be on the side of Mexico as they have lost to the US just once at home since 1934.