United and City clash set to ignite season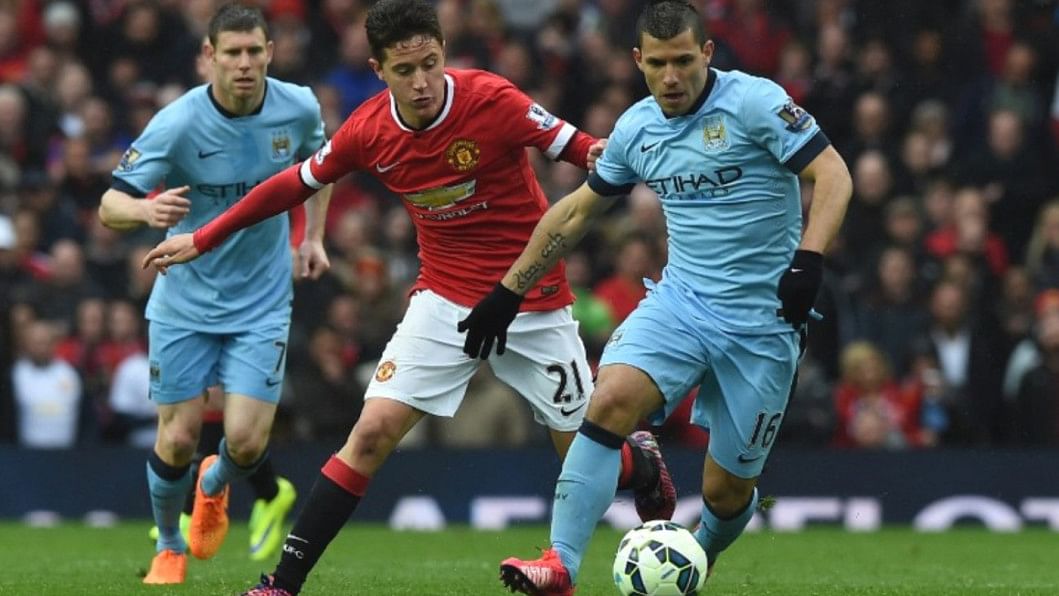 A clash between supposedly the two most expensive lineups in history overseen by two of the most decorated coaches will end the phoney war and ignite the Premier League season for real when Manchester United host Manchester City on Saturday.
Jose Mourinho's United and City, under the command of his old adversary Pep Guardiola, have enjoyed 100 percent starts as tens of millions of pounds worth of summer buys bed in.
But much more will be known about their title-winning credentials when the final whistle sounds on the lunchtime kickoff at Old Trafford.
From the moment the fixture list was published in June, the continuation of the often frosty and occasionally volatile Mourinho-Guardiola rivalry has been eagerly-anticipated.
The chance to land an early blow in the first seismic clash of the season will be irresistible.
Both clubs chronically under-achieved last season -- City finishing above United on goal difference in fourth.
But after installing serial trophy hunters in the respective managerial hotseats and making a splurge of signings both have won their opening three games and moods have been transformed.
Mourinho spent upwards of 145 million pounds ($193.58 million) in the close season signing the likes of Paul Pogba while Swedish striker Zlatan Ibrahimovic, who once dubbed Guardiola a 'spineless coward', joined for free after leaving Paris St Germain.
"He is the mastermind, the masterbrain," Ibrahimovic said of Mourinho, who he played for at Inter Milan.
"He knows what he needs to do to win."
Guardiola has spent around 175 million revamping City's creaking side with English defender John Stones and German winger Leroy Sane among those added to their already expensive ranks.
While City's Sergio Aguero will be suspended and Sane injured, the two starting lineups are likely to feature six of the 12 most expensive players in English football history with the total value of the 22 to line up expected to be around 600 million pounds.
It should produce the kind of spectacle to justify the hype surrounding this year's Premier League in which Chelsea, under new coach Antonio Conte, are also 100 percent after three games.
But the cameras will not only be aimed at the galaxy of talent on the pitch. What happens in the respective dugouts will be equally engrossing as Guardiola and Mourinho cross swords again, having been involved in some epic past skirmishes.
On the pitch former Barcelona boss Guardiola has usually mastered Mourinho -- losing only three of their 16 meetings.
Mourinho more than held his own off it though -- regularly riling Guardiola with his barbed comments.
Chelsea protect their 100 percent record at Swansea City on Sunday while the pick of Saturday's other fixtures sees Liverpool host reigning champions Leicester City.
Fourth-placed Everton go to Sunderland on Monday.