Spotlight on Leicester
Foxes begin life after Ranieri against L'pool today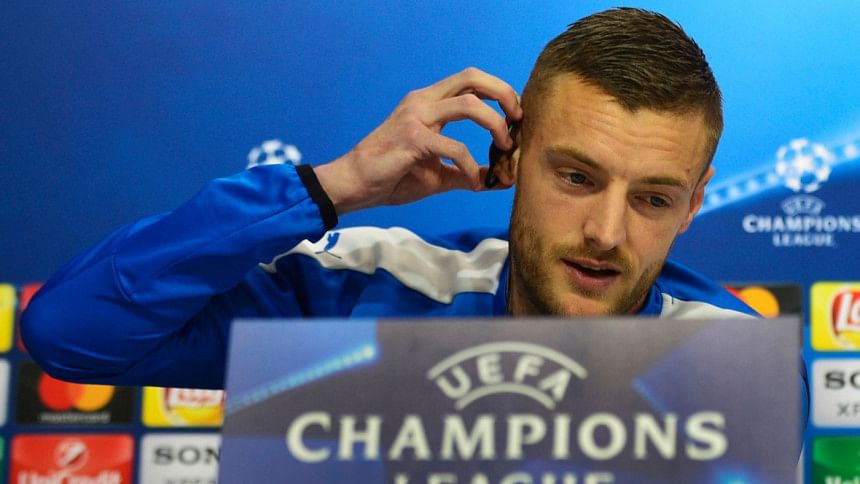 Leicester's underachieving stars will be in the spotlight when the crisis-torn champions start life without Claudio Ranieri in a crucial clash against Liverpool on Monday.
Ranieri was ruthlessly sacked by Leicester's Thai owners on Thursday amid reports several of the team's senior players had lost faith with the Italian.
The decision to axe Ranieri only nine months after he masterminded their incredible Premier League title triumph was widely condemned by his fellow managers and Leicester fans.
But Ranieri's tactical tinkering and confusing team selections were said to have angered the likes of Jamie Vardy and Kasper Schmeichel to such an extent that they warned the club's owners Leicester would be relegated if he stayed.
If those rumours genuinely show the mood in the Leicester changing room, then it reflects badly on players who have been too quick to blame Ranieri for their own failings.
Ranieri was shell-shocked by his dismissal, describing it as the day "his dream died".
For Leicester's spluttering stars, if they have blood on their hands, Ranieri's exit means there will be nowhere to hide when Liverpool arrive at the King Power Stadium.
In contrast to last season, when Vardy set the tone with his prolific finishing and tireless work rate, the England international has been remarkably subdued for most of this term.
Vardy isn't the only one -- Algerian winger Riyad Mahrez, voted player of the year last season, has been nowhere near as effective.
Whoever is to blame, Leicester are in deep trouble.
They have lost their last five league matches without scoring a goal, crashed out of the FA Cup against third-tier Millwall and suffered a 2-1 Champions League last-16 first-leg defeat against Sevilla in Ranieri's final match.
By the time they kick off on Monday, Leicester could be in the relegation zone and a defeat against Liverpool would push them a step closer to becoming the first reigning English champions to be relegated since Manchester City in 1938.
Leicester caretaker manager Craig Shakespeare knows time is running out to beat the drop. Shakespeare, who denied claims he had fallen out with Ranieri, believes he is the man for the job and has signalled his desire to take the manager's role on a permanent basis.
However, with far more experienced candidates like Roberto Mancini, Guus Hiddink and Roy Hodgson reportedly being considered, Shakespeare may have to settle for somehow inspiring his players to upset Liverpool.
"You know what, we deserved to win the league last year. We won it by 10 points in the end," he said. "From a football point of view I have to tell you that the players are very professional.
Liverpool won't show any sympathy for Leicester as they battle to qualify for the Champions League, but boss Jurgen Klopp has warned his players to beware a backlash.
Klopp's fifth-placed team can move into the top four with a win as fourth-placed Arsenal aren't in action this weekend.
"Does the sacking change a lot for us? Probably the players have to show a few things and they will want to," Klopp said.
"You saw the Champions League game and the [Leicester] reaction after they scored: it was like two different games before and after they scored.
"Maybe they can keep this and then we have to make it not too easy for them to bring it on the pitch or to not let their confidence grow."