Signing ceremony with Saintfeit postponed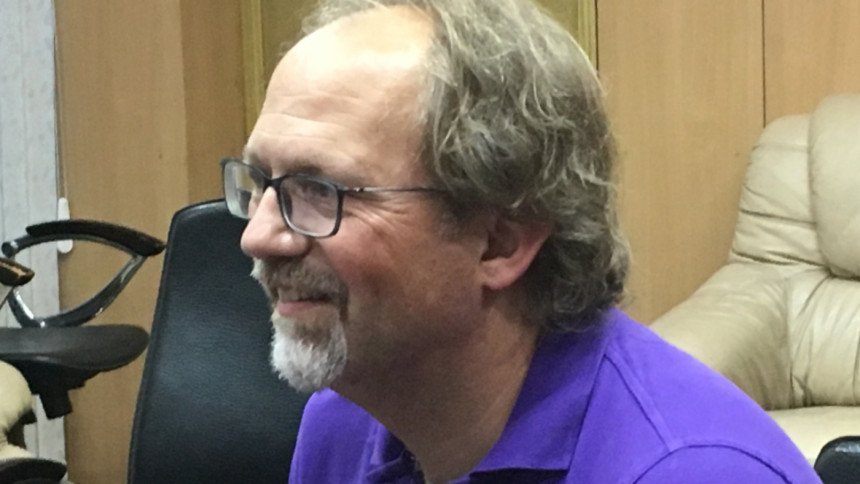 Bangladesh Football Federation (BFF) has postponed the agreement signing ceremony with the national team's head coach hopeful Belgian Tom Saintfeit citing the sickness of the 43-year coach on Wednesday.
The game's governing body was supposed to sign a three-month deal with Saintfiet for the Asian Cup Qualifying play-offs against Bhutan to be held in September and October.
"He (Saintfiet) requested that we defer the agreement signing ceremony as he fell ill last night (Tuesday) and we have postponed it after discussing it the authority concerned," said BFF general secretary Abu Nayeem Shohag today at the BFF House.
It was however learned that Saintfiet has been in talks to take up the Nigerian football team's head coach position after Frenchman Paul Le Guen turned down the chance to coach the Super Eagles.
Saintfiet, in an interview with Supersports.com on July 24 said that his first priority is to take charge of Nigeria football team and that's why he has not signed the agreement with the BFF yet.
"Nigeria is my priority and that is why I have not taken up the Bangladesh job. I have postponed the signing and I want to go to the World Cup with Nigeria and not just that but to reach the semis of the World Cup because they have the quality to do so. I am ready to live in Nigeria." Saintfiet told supersport.com on Saturday from Dhaka in Bangladesh.