Saintfiet linked with Nigeria job!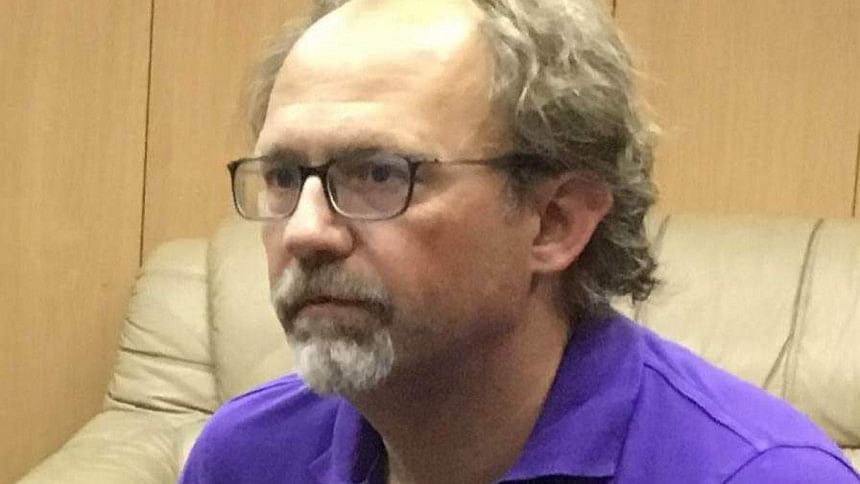 According to several media reports, including AFP and BBC, Tom Saintfiet, the coach-in-waiting for the Bangladesh national football team, is in a three-man shortlist for the post of Nigeria national team's head coach.
The 42-year-old Belgian has yet to strike a deal with Bangladesh Football Federation (BFF) but is expected to arrive in Dhaka tomorrow to conduct a five-day camp for the national team. However, he is reportedly in the running for a permanent Nigeria job alongside former Cameroon coach Paul Le Guen and Nigeria's interim coach Salisu Yusuf.
Saintfiet is believed to have been considered for the position of Nigeria coach because of his extensive experience in Africa, having coached Namibia, Zimbabwe, Ethiopia, Malawi and Togo.
Reports now suggest that the trio will be interviewed on July 18 and the name of the next Super Eagles coach will immediately be announced afterwards.
BFF, however, said that it has no information regarding Saintfiet's Nigeria offer and that they are in regular contact with the Belgian.
"Tom Saintfiet is arriving on Tuesday morning and I even talked with him today [Sunday] over phone to inform him of the flight details," BFF general secretary Abu Nayeem Shohag said. "He didn't say anything about his offer from Nigeria."