Women's World Cup will win over the sceptics: Infantino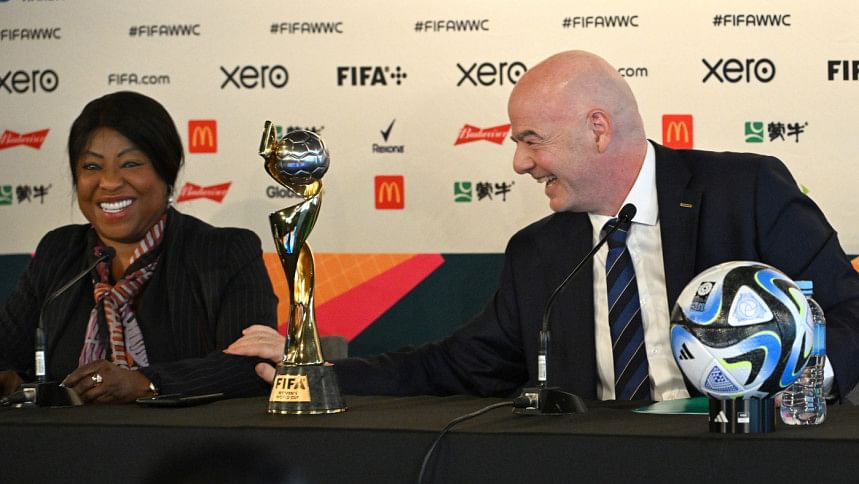 FIFA President Gianni Infantino said women's football has experienced incredible growth over the last 10 years and is confident that the World Cup will win over anyone who remains sceptical about the merits of the women's game.
The sport's governing body expects 2 billion people to tune in for the 64-game tournament being co-hosted by Australia and New Zealand, with the event set to kick off in Auckland on Thursday.
"Many people who believe that women's football is still not a great game, or it's not so entertaining or it's kind of a bad copy of men's football or some stuff like that – well when they watch a game for the first time they will actually see that it's a fantastic game," said Infantino.
"The level has grown incredibly in the last 10 years and the best are coming here."
Infantino said if there was one sport where the women's game could compete with the men's it would be football.
"I mean, it's 50% of the population, women around the world, more or less, right?" he said.
"It's really inconceivable, intellectually, that there is not one sport that can compete with some of the men's sports."
Auckland, which is smaller than most of its host city counterparts in Australia, will stage the opening ceremony and the first match between New Zealand and Norway on Thursday.
But while overall ticket sales surpassed 1 million more than a month ago, the slow pace of sales in New Zealand has prompted concern. FIFA said last week it was giving away 20,000 free tickets in New Zealand.
"New Zealand: We want you. We need you," said Infantino. "It's never too late to do the right thing."
FIFA Secretary General Fatma Samoura said a total of 1.375 million tickets had been sold across the tournament so far.
The ninth edition of the Women's World Cup runs from July 20 through Aug. 20.