'We can't expect everything from Messi'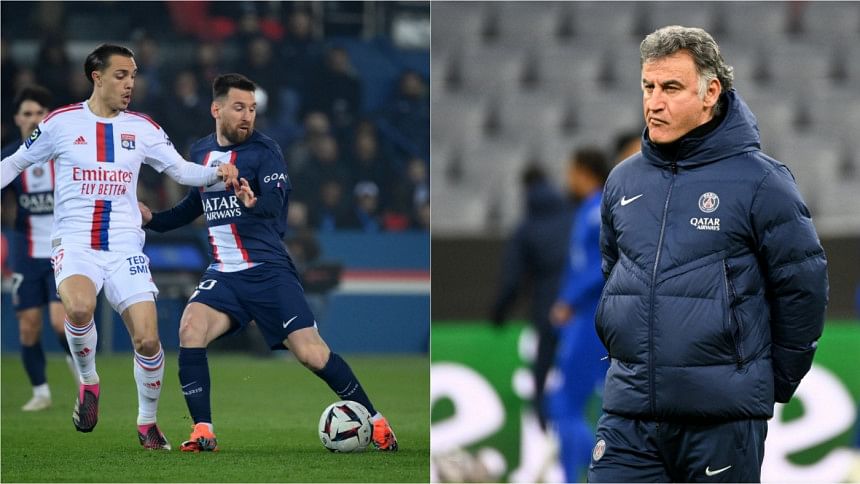 Paris St Germain's title march towards the Ligue 1 title suffered another setback when they suffered a 1-0 home defeat by Olympique Lyonnais on Sunday.
It is the Parisians' fifth Ligue 1 loss this season, all of them in 2023, and leaves Christophe Galtier's side just six points ahead of both second-placed Lens and Marseille in third.
The night started in controversial circumstances.
As the team line-ups were announced over the loudspeaker, whistling greeted Messi's name in one part of the stadium.
Fans in another area, however, shouted in response "Messi". Messi, 35, is nearing the end of his two-year contract with the Paris club.
Talks have begun on a possible renewal but he has also been linked with a return to Barcelona.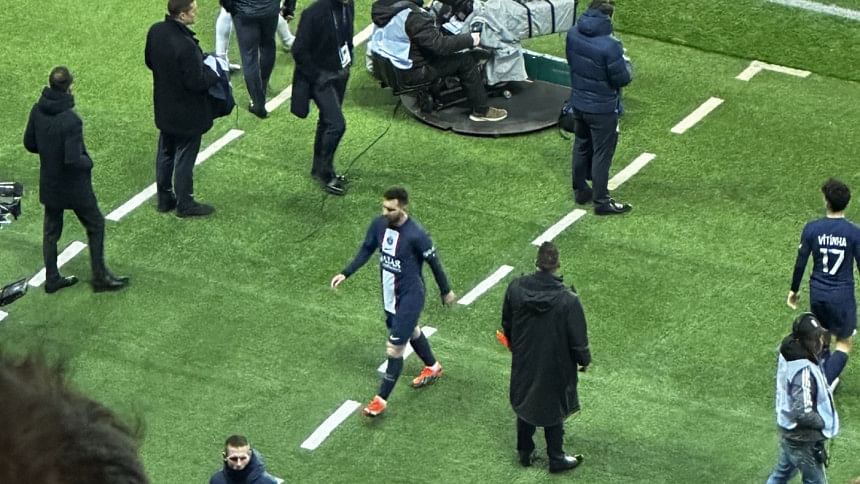 In two seasons, the veteran has played 67 matches with PSG including Sunday's game against ninth-placed Lyon and scored 29 goals.
"The whistles, I find that hard," said Galtier.
"He's very tough. He's a player who gives a lot. Today Leo tried, he achieved some situations but he also got lost. He gave a lot in the first part of the season but we can't expect everything from him," he continued.
"It's the eighth defeat we've suffered this season. It's enough for being PSG. Now, if I'm resigned? No, I'll fight until the end. We have to react in the next game. We must have a champion's reaction. I hope our "The players are not tired of winning titles. I'll talk to them starting tomorrow. Everyone, starting with me, must become aware of the situation and the work we have to do to be efficient again," said the PSG manager in a press conference after the fall against Lyon. 
"It's embarrassing hearing the whistles from the Parc. You can't whistle at the one of the Best players on the team with 13 goals & 13 assists. I want to see Lionel Messi end his career in Barcelona for the love of football, said former Barcelona and Arsenal striker Thierry Henry, who was the commentator for the Ligue 1 match between PSG and Lyon on Sunday.