Spain players reiterate strike intention after call-up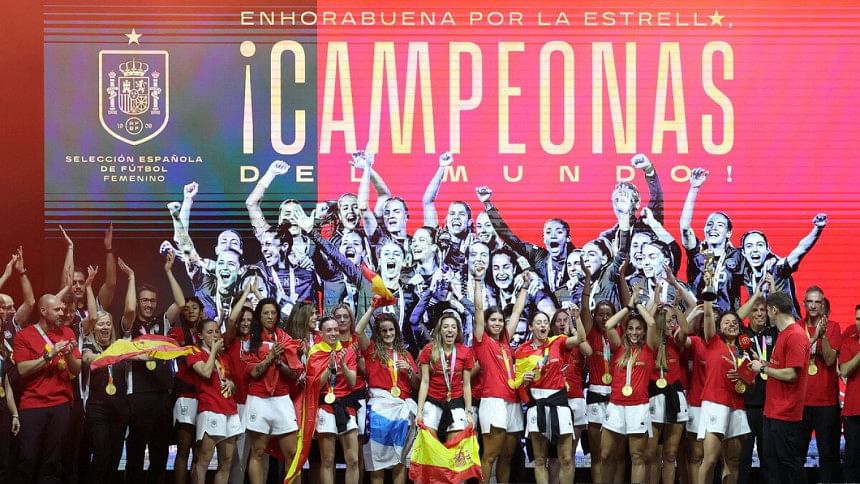 Striking Spanish internationals called up to the women's team reiterated their desire not to form part of the squad in a statement late Monday.
New coach Montse Tome called up 15 of the Women's World Cup winners, most of whom had said they did not want to play for their country until more changes had been made at the Spanish football federation (RFEF).
Federation president Luis Rubiales resigned three weeks after he kissed midfielder Jenni Hermoso following Spain's triumph in Sydney on August 20, after receiving unprecedented worldwide pressure and criticism.
Over 80 Spain players went on strike after the incident and despite Rubiales' resignation and controversial coach Jorge Vilda being sacked, 39 players maintained their stance, demanding further changes.
Those called up by Tome who were in the 39 all published a statement on social media, including two-time Ballon d'Or winner Alexia Putellas.
"(We made) clear ... our firm will not to be summoned for justified reasons. These statements are still fully valid," said the Spain players in their statement.
The players said they would study the potential legal actions they would be exposed to because of the RFEF selecting them -- Spanish media reports say players could lose their licenses to play for multiple years if they do not obey the call-up.
They also noted in the statement that they believe the squad not being named soon enough according to FIFA regulations meant the federation "would not be able to demand" that players are called up.
"We regret that once more our federation has put us in a position in which we never wanted to be in," added the players.