Ronaldo says rivalry with Messi is over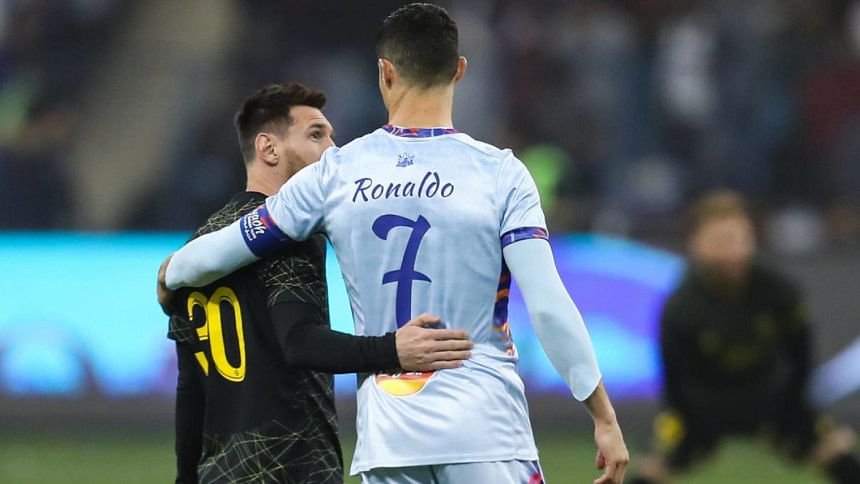 Portuguese superstar Cristiano Ronaldo has made it clear that his 15-year long "rivalry" with Argentine superstar Lionel Messi is over.
"I don't see things like that, the rivalry is gone. It was good, spectators liked it. If you love Cristiano Ronaldo, you don't have to hate (Lionel) Messi. We have both changed the history of world football," Ronaldo said during an interview during with Record, a Portuguese newspaper.
"We shared the stage for 15 years so the respect is there. I'm not saying that we are friends, I never chatted with him, but do I respect him," he continued.
Argentine World Cup-winning captain Messi and Ronaldo are arguably the best footballers to have played the game. The two footballers also enjoy a massive fanbase and are often compared to each other. While there is healthy rivalry that exists, the two also have mutual admiration for each other. 
Ronaldo also said that 'the legacy lives on'.
Lionel Messi, the Inter Miami star who led Argentina to the World Cup title in December, is in prime contention to win his eighth Ballon d'Or award. Meanwhile, Ronaldo, a five-time winner who now plays for Al-Nassr in Saudi Arabia, missed the cut for the first time since 2003.