Neymar hit with new fine over project at Brazil mansion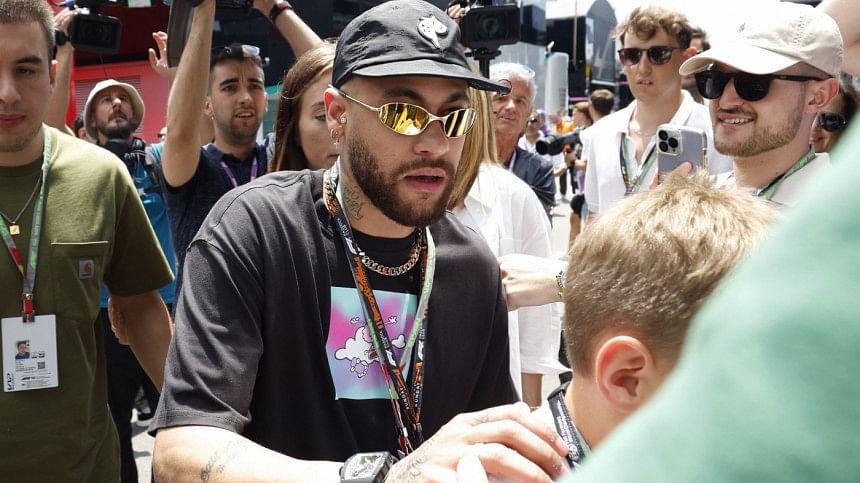 Environmental authorities in Brazil fined football star Neymar a second time Saturday after their orders to halt an unlicensed construction project at his mansion outside Rio de Janeiro were ignored, officials said.
The Brazil and Paris Saint-Germain star was already facing a fine of at least 5 million reais ($1 million) after authorities said they had found "various environmental infractions" Thursday at his luxury property in the resort town of Mangaratiba, where workers were building an artificial lake and beach.
The authorities cordoned off the site and ordered a halt to all activity, but Brazilian media reports said Neymar had instead thrown a party there and gone swimming in the lake.
The city government said environmental inspectors had returned Saturday and found "activity" at the site "violating the restraining order and committing further environmental infractions."
It said Neymar would have to pay an additional fine for an unspecified amount, with "the total value to be calculated after a full investigation," which it expected to conclude next week.
Inspectors found the project diverted a waterway, extracted water from a river, undertook major excavation and landscaping, and used beach sand, all without the necessary permits.
Neymar's representatives in Brazil have not responded to AFP's requests for comment.
Neymar, 31, is currently recovering from an operation on his right ankle, which he underwent in Doha, Qatar, in March.
The striker has not played since February, and doubts have arisen as to whether he will remain at PSG.
Neymar bought the Mangaratiba mansion in 2016. According to Brazilian media, it sits on 10,000 square meters (2.5 acres) of land and includes a helipad, spa and gym.