Mourinho given two-game suspension for outburst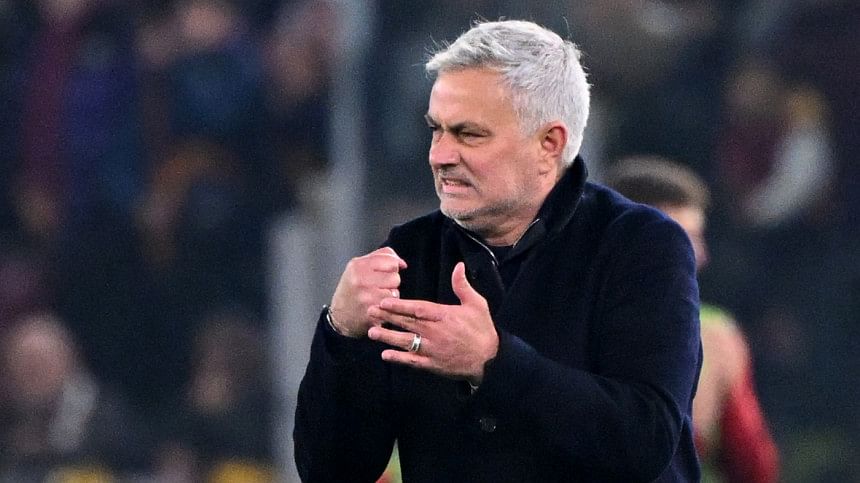 AS Roma coach Jose Mourinho will be banned for two games and fined 10,000 euros ($10,672) for his explosive reaction to being sent off in his side's 2-1 defeat by relegation-threatened Cremonese, an Italian sports judge ruled on Wednesday.
Cremonese claimed their first win of the Serie A season on Tuesday as Daniel Ciofani's late penalty left Mourinho's side out of the Champions League places in fifth place in the standings.
Mourinho, who was given his marching orders by referee Marco Piccinini at the start of the second half for dissent, said on Tuesday his reaction was caused by his treatment from the fourth official.
The 60-year-old added that he would seek legal advice.
Mourinho's punishment was for "having vehemently and provocatively contested a referee's decision in the second half, and repeating such behaviour at the time of the expulsion," a Serie A statement said.
"For having also, at the end of the match, entered the referee's dressing room, although authorised to do so, and having addressed seriously offensive expressions and inferences to the fourth official," the statement added.
Mourinho is set to miss Roma's home league games against Juventus on Sunday and Sassuolo on March 12.
Roma are fifth in the table with 44 points, one point behind fourth-placed Lazio.