Messi was detained by Chinese police!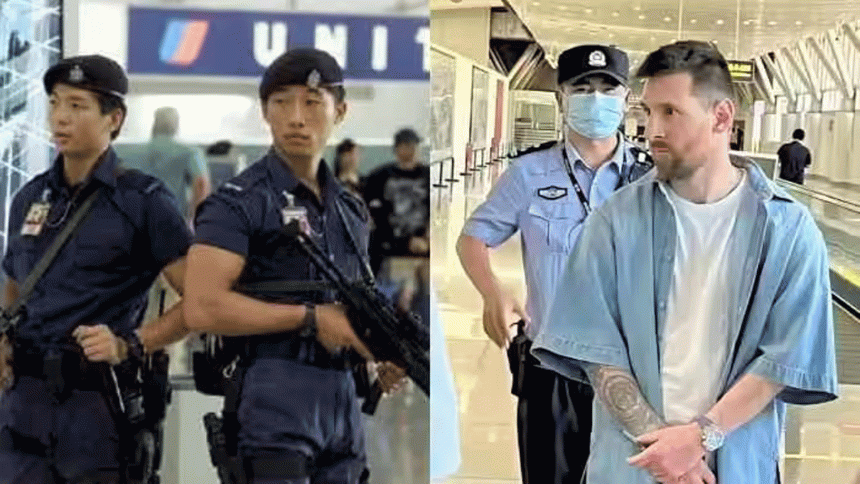 In a surprising turn of events, Lionel Messi was detained by Chinese police at Beijing Airport prior to Argentina's highly anticipated match against Australia at the Workers Stadium on Thursday.
As Messi arrived in the country to lead his national team in this significant clash, he encountered a hurdle with the Chinese Border Police. Reports have emerged, indicating that there were issues concerning Messi's visa, as he unintentionally carried his Spanish passport instead of his Argentine passport, which lacked a valid Chinese visa.
After approximately 30 minutes of discussion, the matter was resolved, allowing Messi to proceed beyond the airport.
Messi holds fond memories of his time on Chinese soil, particularly when he was a member of the Argentine squad that secured the Olympic Gold Medal in 2008, triumphing over Nigeria in the final match at the renowned Bird's Nest Stadium. At the age of 21, Messi played a pivotal role by assisting Angel Di Maria's goal in that momentous clash, ultimately leading Argentina to victory. Throughout the competition, the seven-time Ballon d'Or recipient showcased his brilliance by scoring two goals.
Following the match against Australia, Messi and his teammates are set to face Indonesia at the Gelora Bung Karno Sports Complex in Central Jakarta on Monday, June 19, which will mark the conclusion of the 2022-23 football season for him.