Messi unfazed amid 'whistles'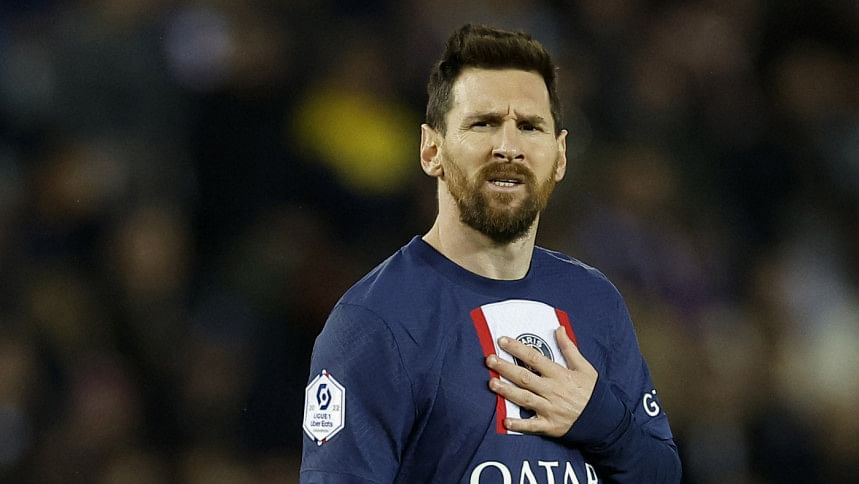 Kylian Mbappe struck twice and Paris Saint-Germain resumed normality with their 5-0 demolition of Ajaccio in a Ligue 1 fixture on Saturday but Lionel Messi predictably drew a mixed reception from own fans at home.
PSG coach Christophe Galtier said the Argentine, however, "stayed focused to liven up the game" and is familiar with handling "difficult situations" after Messi's unsanctioned trip to Saudi Arabia amplified the growing tension between him and the Parisian club.
"There were whistles but very quickly a large part of the stadium made sure to drown them out to support Leo," said Galtier after match.
Despite Messi's apology following Saudi visit, rumours of his possible move to the Middle Eastern nation had likely fueled fire among a section of PSG fans.
PSG midfielder Renato Sanches termed the situation as "weird" and "hard for Messi, for the team, and for the club" as they need a win in three remaining matches to secure title defense.