Japanese company comes forward to help Muktijoddha Sangsad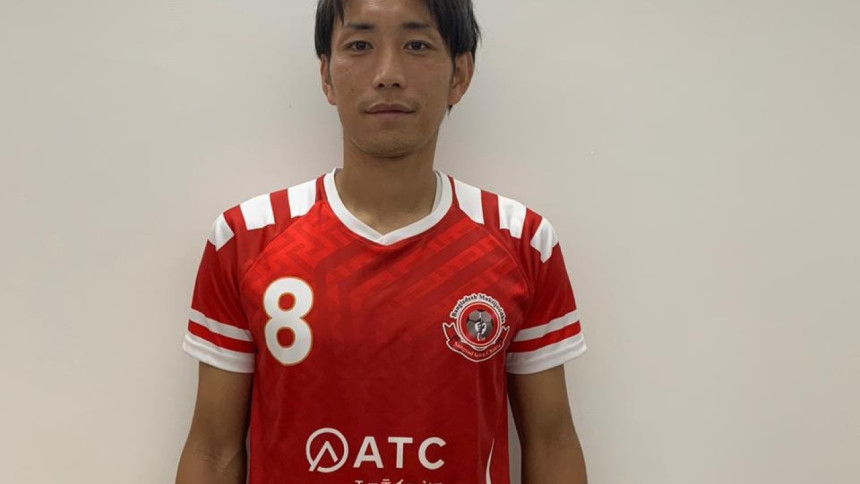 Japanese footballer Yusuke Kato's wishes came true as a Japanese institution came forward to sponsor Muktijoddha Sangsad KC following the footballer's emotional plea to save his club from financial crisis.
The club's high-ups had decided not to participate in the upcoming Bangladesh Premier League citing the financial problem. Kato, a player of Muktijoddha SKC, sought financial help from the Japanese community and businessmen in a video that was posted on his Facebook on Wednesday, December 9. The upcoming season is getting underway from December 22 through the Federation Cup.
Japanese institution A-WING TAGUCHI CO. LTD. (ATC), which is located in Chattogram has come forward to help out. The company will pay 10 thousand US dollars during the tournament to Muktijoddha.
"A Japanese company lent a helping hand which is why their company's name will appear on the jersey. There is another company which gave their word to help out. Both the Japanese companies are working in Bangladesh. We are very happy that there was someone to help us out during these times of crisis," Kato told the media.
The Japanese player, who had been made captain of the club, had earlier appealed to Japanese companies residing in Bangladesh during a Facebook Live to come forward and help. He said during a touching video message: "Muktijoddha Club uphold the history of Bangladesh. The club is named after those who fought a nine-month war for the freedom of this country. Please come forward to help us. I want to call on my Japanese friends and brothers who are working in Bangladesh to do whatever they can afford in order to help. We want to play and if Muktijoddha can't play in the upcoming domestic season, the lives of these players will come to a standstill."