Guardiola in top three coaches of all time: Puyol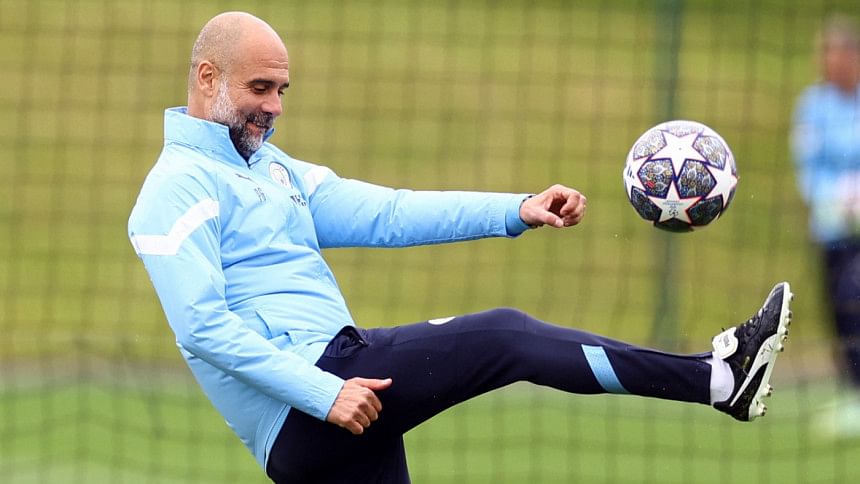 Manchester City's Pep Guardiola is one of the top two or three coaches of all time, former Barcelona team mate Carles Puyol said ahead of Saturday's Champions League final in which Guardiola will bid to win the trophy for a third time.
Puyol played alongside Guardiola for Barcelona and was captain of the Barca team managed by him a few years later, winning the Champions League in 2008-09 and 2010-11.
"I (played) with Pep for two years and to be honest you could already see these leadership qualities in him in all sorts of ways," Puyol told Laureus Spirit of Sport.
"The way he spoke, his commitment to the club, and you could already see him as a coach.
"For me, if not the best, he's certainly among the top two or three coaches of all time."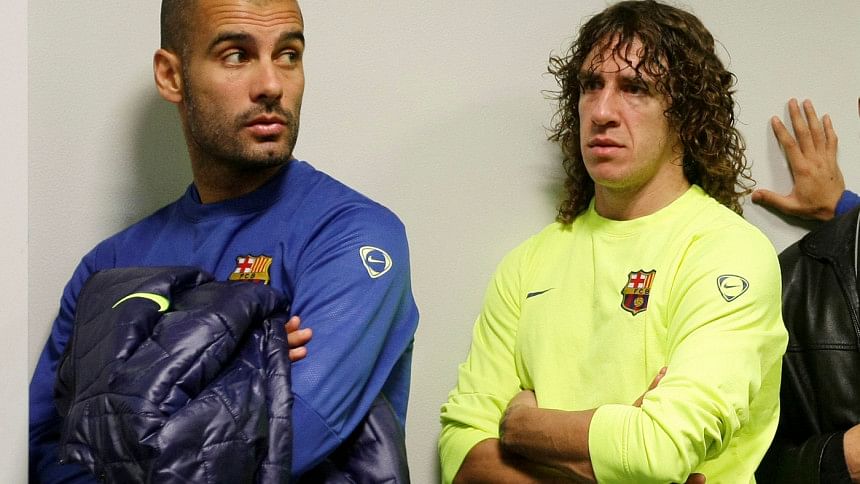 Puyol, who spent 15 years at Barcelona and won six La Liga titles as well as three Champions Leagues, said Guardiola was already the master tactician even when still a player under Dutch coach Louis van Gaal.
"Even having a coach like Van Gaal, who I love very much, sometimes Pep would even move us around, as a defender. He'd switch us into a back three, a back four at times," Puyol said.
"I clearly remember one game against Atletico Madrid and I was stunned at how he could be playing and still visualise the best way to defend."
Guardiola has turned Manchester City into the dominant force in English football since arriving there in 2016.
He has won five of the last six Premier League titles and on Saturday City claimed the domestic double by beating Manchester United in the FA Cup final -- his 11th trophy for the club.
On Saturday, City face Inter Milan in Istanbul with the chance to emulate Manchester United's 1999 treble.
Puyol says that while City, like Guardiola's Barcelona sides, are blessed with attacking options, they also have the same defensive discipline.
"Having such an attacking side, you had to be very aware as a defender, he was always very hot on that," Puyol said.
"Many people really focus on how Pep's teams play, but I think the difference really lies in how they defend, their reaction when they lose the ball."
Puyol, whose career spanned almost 600 official games, was regarded as one of the best defenders of his generation but he admits he feels some sympathy for the Inter defenders charged with stopping 52-goal Erling Haaland on Saturday.
"I think he's a really complete player who will define an era. He's a real predator in the box, I love him, he's so big, it's really tough to mark him and you'd have to analyse it well and work as a team," Puyol said.