'Emi, welcome to Bangladesh', writes elated Mashrafe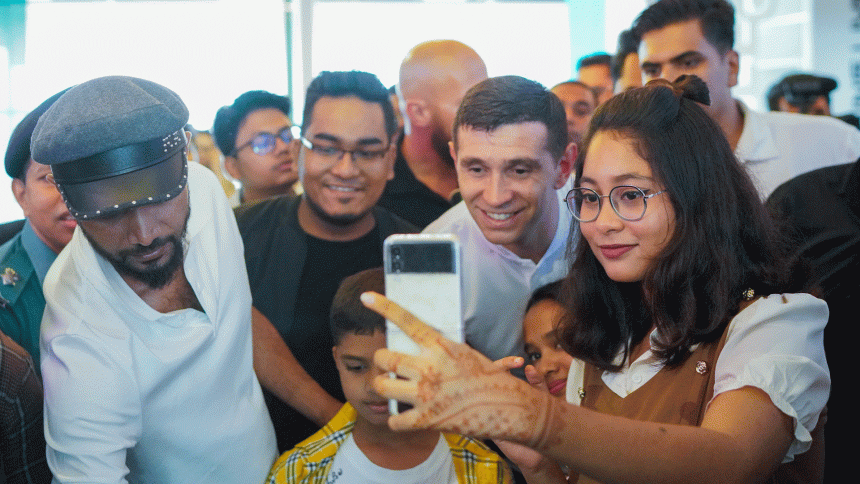 Bangladesh cricket team's former captain and Member of Parliament, Mashrafe Bin Mortaza, expressed his delight in meeting Argentine World Cup winning goalkeeper Emiliano Martinez, who is currently on a short trip to Dhaka.
The former captain took his children to meet the Argentine shotstopper, who played a key role in the country's third World Cup win last year, at an event in Badda. Later, Mashrafe posted a heartfelt message with pictures of his children alongside the Argentine star.    
"We met Emi, one of the heroes of Argentina's victory, in Dhaka today. Saw him for a short time, but it was a great feeling. The World Cup winning team's goalkeeper in front of our eyes! He does not know, how many years of waiting ended for me and millions like me, the day Argentina won the World Cup!," the message read.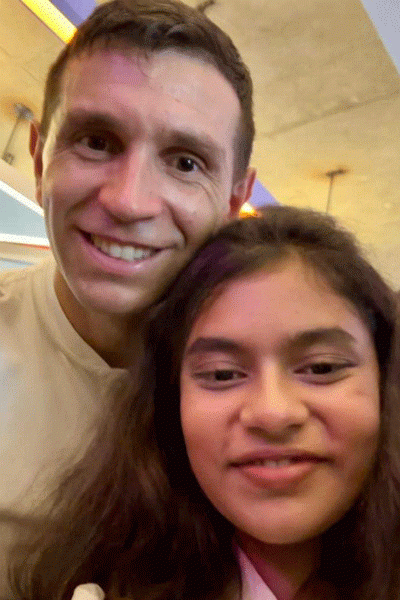 "I'm actually more delighted for my children. When I said, 'Emi's coming, do you want to meet?' they were jumping for joy. For the last two days they could not sleep properly for the excitement. After meeting Emi today, I said, 'The kids want your autograph.' He showed so much sincerity. It was, in a word, amazing. He even took pictures with them. Now they are very happy, and I am also very happy because of their happiness," Mashrafe further wrote.
"Emi, welcome to the land of Bengal. You have countless fans here, for ages. I hope you are also feeling good setting your feet on this ground," wrote Mashrafe, welcoming the Argentine icon.
Emiliano arrived in Dhaka early in the morning and was cordoned off to Westin Hotel in Gulshan under heavy security. He went to the office of NEXT Ventures, a digital business group, in Badda, in the morning where he spent some time meeting selected guests like Mashrafe and ICT State Minister Zunaid Ahmed Palak. 
While there were fans and media in waiting at both the hotel and the office premises, they hardly had a glimpse of the Argentine footballer apart from behind the windows of the car he travelled in.
Later, amid heavy security, the Argentine reportedly left for the Prime Minister's Office where he is likely to meet the PM and hand over Argentina jersey to her. 
Martinez will leave Dhaka for Kolkata in the afternoon.