Brazil willing to wait as they target Ancelotti for manager position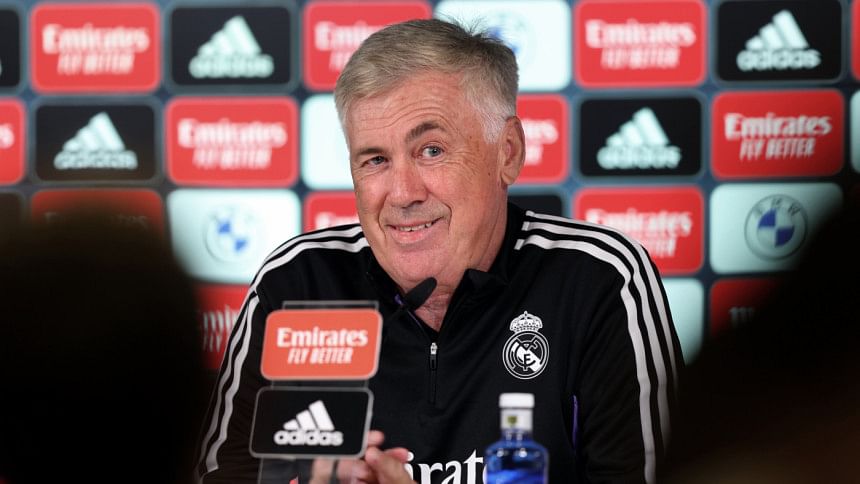 The Brazilian Football Association (CBF) will wait until the end of the 2022-23 European season to fill the vacant Brazil manager position with Real Madrid's Carlo Ancelotti their main target.
Following the exit of manager Tite after their World Cup quarter-final penalty defeat by Croatia, CBF president Ednaldo Rodrigues told a news conference in November that he wanted to find his replacement between January and February.
However, sources told Reuters on Friday that Rodrigues has changed his mind and will take his time as his objective is to sign a world-class manager to lead the country to the 2026 World Cup in North America.
That means Brazil will play their international matches in March and June with Under-20 coach Ramon Menezes in temporary charge.
Brazil's main target is Ancelotti, although sources close to all parties involved told Reuters that no negotiations have taken place between the CBF, the manager and the Spanish club.
According to Brazilian media outlet Globo, CBF president Rodrigues is planning to meet with Real president Florentino Perez in the coming weeks before making any formal approach to the coach, who is under contract with the club until 2023-24.
Sources close to the Italian manager, however, told Reuters that he is totally focused on his current position at Real Madrid and will only discuss his future with the club at the end of the season.
CBF issued a statement denying a report from ESPN Brasil that they had reached a verbal agreement with Ancelotti, saying that "the matter is dealt with in a transparent manner and that the manager chosen will be announced in due time."
"I have a contract until 2024 with Real Madrid and I intend to fulfil it, I'm not aware of what has been published in Brazil about me," Ancelotti told a news conference in Morocco on Friday on the eve of Real Madrid's Club World Cup final against Saudi Arabia's Al Hilal.
Waiting for the end of the season will allow the CBF to have a more clear vision of the managerial landscape and other names available if negotiations with Real and Ancelotti don't progress.
"We want a top-class manager with international prestige," a high-ranking source from the CBF told Reuters.
With Manchester City's Pep Guardiola considered unattainable, familiar names like AS Roma's Jose Mourinho or Fenerbahce's Jorge Jesus are seen as possible contenders.
Among the Brazilians, Fluminense's Fernando Diniz is one of the favourites inside the CBF.