Bangladesh football's friend George Kottan no more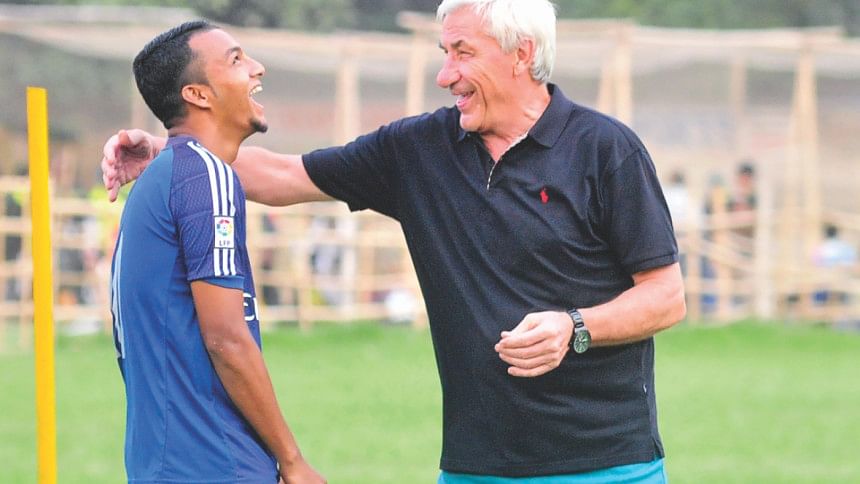 George Kottan, the SAFF Championship winning coach of Bangladesh football team, passed away in Budapest on Monday. He was 76.
The veteran coach was away from public eyes for a while due to his old age and physical complications, and it was only after former goalkeeper of the national team, Biplob Bhattacharjee, gave a Facebook post on Thursday that the news of Kottan's death came to light.
When contacted, a press officer of the Hungarian Football Association named Gergo Szabo confirmed the news, saying that the veteran coach had passed away on Monday after suffering from various ailments. He informed that the funeral of the late coach will be held in the Hungarian capital on October 6.
The Hungary-born Austrian led Bangladesh to their only SAFF Championship title in 2003 in his first assignment as a national team coach following spells as assistant coach of clubs like Levante, Murcia and FC Koln. 
Kottan also coached local clubs here including Muktijoddha Sangsad KC and Abahani, where he ended his three-and-a-half decade long coaching career in 2016.
A gentleman through and through, Kottan used to consider himself as a friend of Bangladesh football and he left many friends, disciples and well-wishers here.
Kottan also coached Pakistan national football team a few years after the Bangladesh stint, and according to media reports, took coaching sessions with the then Pakistan national cricket team on the behest of former captain Yunus Khan.