All Whites Bangladesh celebrate Real Madrid's UCL success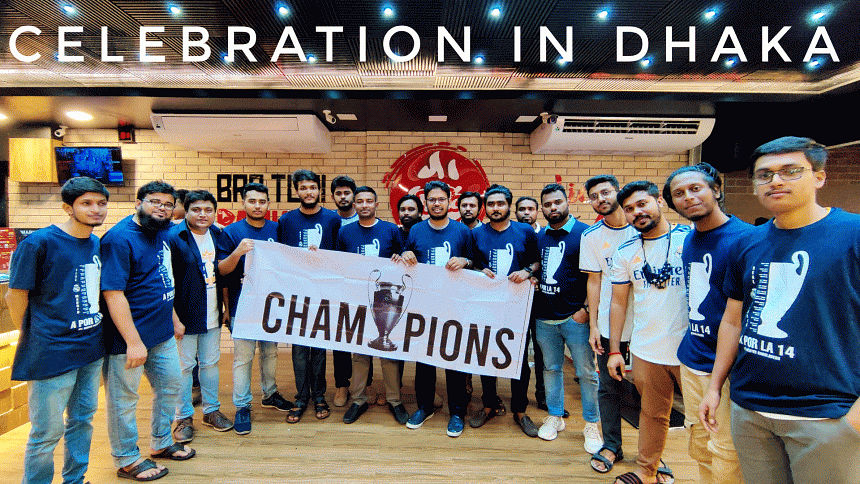 When the 2021-22 Champions League campaign began, no Real Madrid fan could have imagined that their team would be playing the final this year. And why would they?
After losing arguably the best player of the club in Cristiano Ronaldo and the best manager of this century -- Zinedine Zidane -- the struggling Madrid side had lost their best centre-back pair of Sergio Ramos and Raphael Varane at the beginning of the season.
The only goal of this season was to rebuild the team and fight in the domestic competitions. All the football pundits had discarded Real Madrid from the UCL favourites' list. They were the underdogs in each of the knockout rounds. And what a journey it was to the final!
First defeating the star-studded Paris Saint-Germain; then the defending champions Chelsea and finally the English champions Manchester City to reach the final! To the Madrid fans, it was nothing short of a miracle. And to the rest of the world, it was a shocker that was beyond any explanation!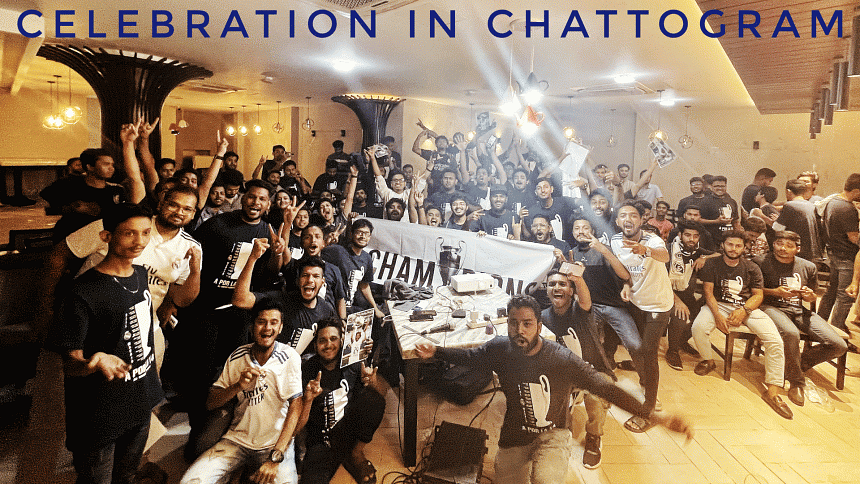 When the team reached the UCL final, Madridistas from all over the world started to celebrate and root for their 14th title. The Bangladeshi Madridistas were no exception. The 'All Whites Bangladesh', one of the two official Real Madrid fan groups in the country, arranged a live screening of the UCL final for their group members.
All Whites Bangladesh gained their official status from Spanish giants Real Madrid in 2020, but the roots of this group go way back to 2013. In Real Madrid's three-peat winning campaign, this group had organised live screening for its members in all the three finals in Dhaka. It was the first time for AWB to arrange such an event as an official Pena.
As such, this time AWB arranged live matchday get-together events in three of the prominent districts of this country: Dhaka, Chattogram and Rajshahi. More than 350 Madridistas joined in these events.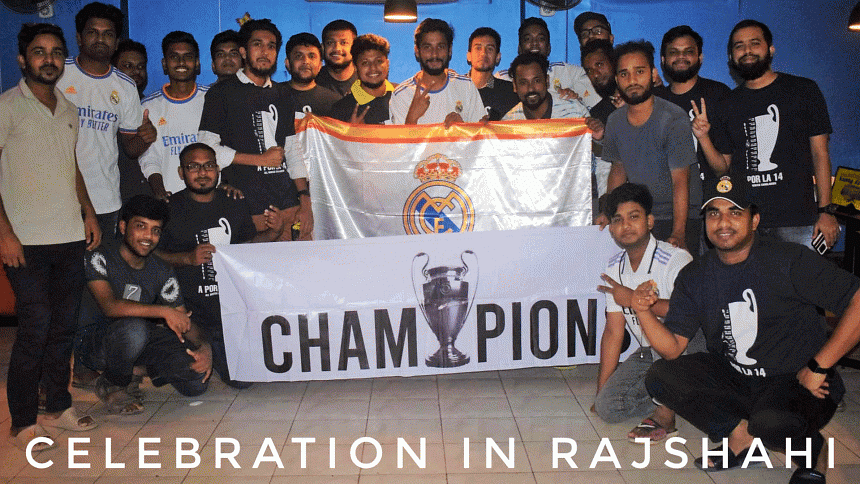 There were cake cutting ceremony in celebration of the team's 35th LaLiga victory, t-shirts and gifts for the participants, delicious foods, raffle draws and many things throughout the night. The fans watched the game on big screen and celebrated the team's victory together in a cheering environment.
At the end they celebrated their 14th title with a champions' banner while cheering together for their favourite club. It was a great night indeed for the fans who appreciated the painstaking efforts taken by AWB board.