My invitation to Messi's wedding was lost somewhere: Maradona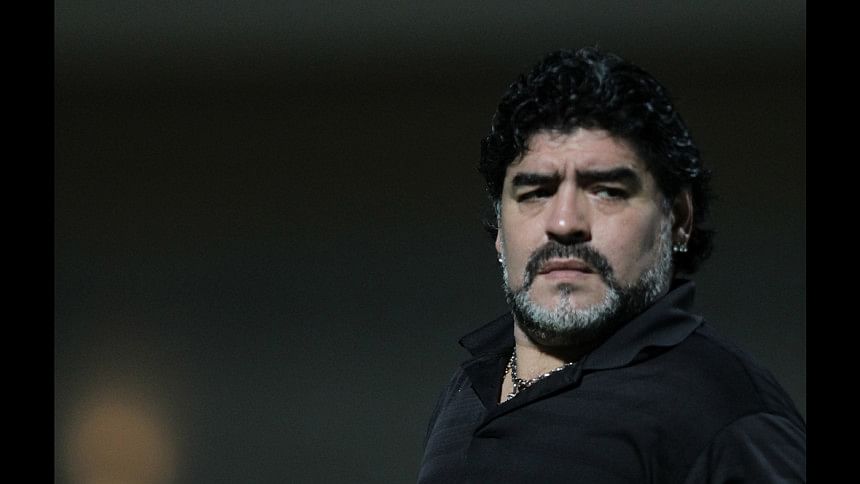 Lionel Messi tied the knot with childhood sweetheart Antonella Rocuzzo on Friday in a star studded wedding ceremony attended by close friends and family.
The guest list contained more than 260 names but Argentina's Diego Maradona was not among the ones invited to the wedding.
Maradona says that he still loves Messi despite admitting somewhat grudgingly that the invitation card must have been "lost somewhere".
Marodona told Sovetskiy Sport: "I congratulate Messi; he knows how much I love him."
"My invitation to the wedding was lost somewhere, but my attitude towards Messi will not change because of this. He is a good athlete and an excellent guy," Maradona added.
While Messi's relationship with Maradona is not thought to be toxic, the pair are not in contact on a daily basis.
Several media sources report that Maradona is currently in Russia and will meet President Vladamir Putin.
Every Barcelona first team player were invited to the wedding by Messi and Antonella but some were unable to be in attendance for different reasons.
Andres Iniesta was among those who missed the ceremony; the midfield maestro recently saw the birth of his third child Siena.
Barcelona stars past and present such as Xavi Hernandez, Samuel Eto'o, Carles Puyol, Luis Suarez, Neymar and Mascherano were also present.
READ ALSO: Messi is the best dancer, says wife Antonella
Ronaldinho, who has a very close friendship with Messi, was playing in the Barcelona-Manchester United legends match and couldn't attend. The Brazilian, however, congratulated Messi on a twitter post.
Maradona was not alone in being left out of the invited list - Pep Guardiola who had won numerous trophies at Barcelona with Messi was not among the guests either.
Messi didn't invite Luis Enrique or any of the coaching stuff under the Asturian manager. None of the Barcelona board management were also invited. Messi has a tricky relationship with the Barcelona board and his recent contract renewal process may have aggravated the Barcelona legend further.