Manchester United buy Pogba for 105 mn euros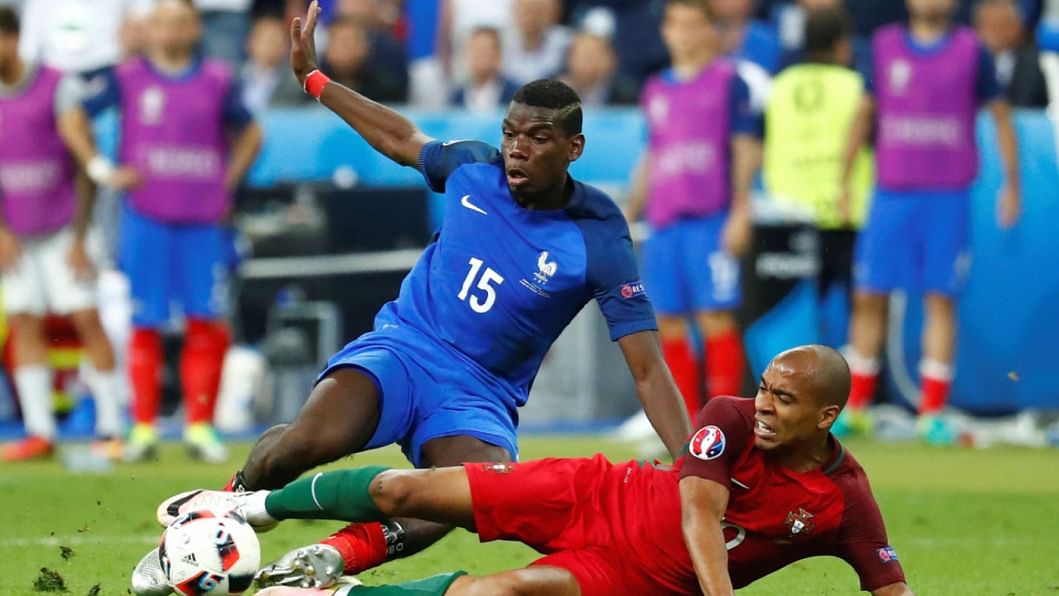 Manchester United bought Paul Pogba for a world-record 105 million euros ($116 million) plus a potential bonus fee of five million euros, Juventus confirmed Tuesday.
"Juventus Football Club can today confirm that Paul Pogba has completed a move to Manchester United for a fee of 105 million euros to be paid in two financial years," the Italian club said in a statement.
"The consideration may increase by five million euros on achieving given conditions in the course of the duration of the contract."
The sum beats the previous record set by the transfer of Gareth Bale to Real Madrid from Tottenham Hotspur in 2013, "thus making Pogba the most valuable player in the sport's history", Juventus said.
United said earlier that Pogba had signed a five-year contract but did not reveal the cost. The British media had put it at 89 million pounds (105 million euros), not including agent's fees.
The sum paid for the 23-year-old French superstar eclipses the 85 million pounds Real Madrid splashed out for Bale.