Jose hails Pogba arrival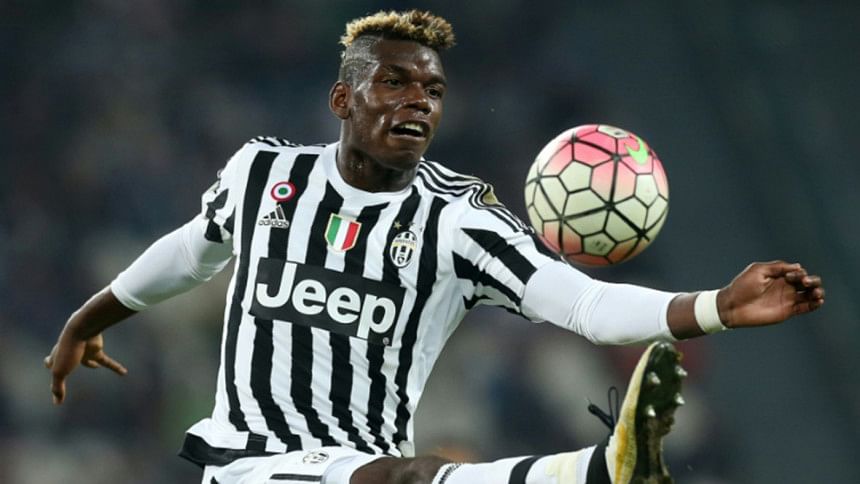 Manchester United manager Jose Mourinho hailed France midfielder Paul Pogba's imminent arrival from Juventus on Sunday, describing the move as "amazing".
Both clubs confirmed that Pogba was due to undergo a medical at United concluding the longest-running transfer saga of the close season.
Pogba, who left United in 2012, is expected to cost the English giants a world-record transfer fee of around 100 million pounds ($130.4 million, 117.7 million euros).
Speaking after United's 2-1 win over Leicester City in the Community Shield at Wembley, Mourinho told BT Sport: "It's amazing that such a good player is with us.
"Finally we have him. He comes to a winning side -- a team who have won their last two matches, in the FA Cup (last season) and today. He has to work hard to come to the team."
The transfer saga had suddenly taken a huge step forward earlier Sunday when Juventus announced they had granted permission for the 23-year-old to undergo the medical at a club he left four years ago for a pittance.
United confirmed the news with a short statement on their club website saying the medical would come "to finalise his transfer from Juventus to Manchester United."
Pogba, who was part of the France side that lost to Portugal in the Euro 2016 final last month, tweeted rather enigmatically: "When too many people talk nobody understands -- talk very soon".
Early signs that a deal was imminent came when Pogba didn't travel with the Juventus squad to London for a 3-2 friendly win against West Ham United on Sunday.
Media reports said the French international had already arrived in Manchester.
Pogba, who enjoyed a successful time at Juventus winning four Serie A titles and reaching the 2015 Champions League final, has been courted assiduously by United, a club he left for just £800,000 in 2012.
However, initially they faced reported competition from European champions Real Madrid, a move Pogba was rumoured to prefer so he could link up with coach Zinedine Zidane.
However, Real, never ones to shirk paying huge money for stars like Gareth Bale and Cristiano Ronaldo in recent years, didn't pursue the player, leaving Pogba's options to either moving to United or remaining with Juventus.
A reported initial £86 million bid was rejected by Juventus.
Pogba's arrival will secure the four signings Mourinho had set his sights on when he replaced Louis van Gaal at the end of last season.
Pogba will join young Ivorian defender Eric Bailly, Armenian international Henrikh Mkhitaryan and veteran Swedish striker Zlatan Ibrahimovic in arriving at Old Trafford this summer.