Chicago Fire sign Schweinsteiger from Man United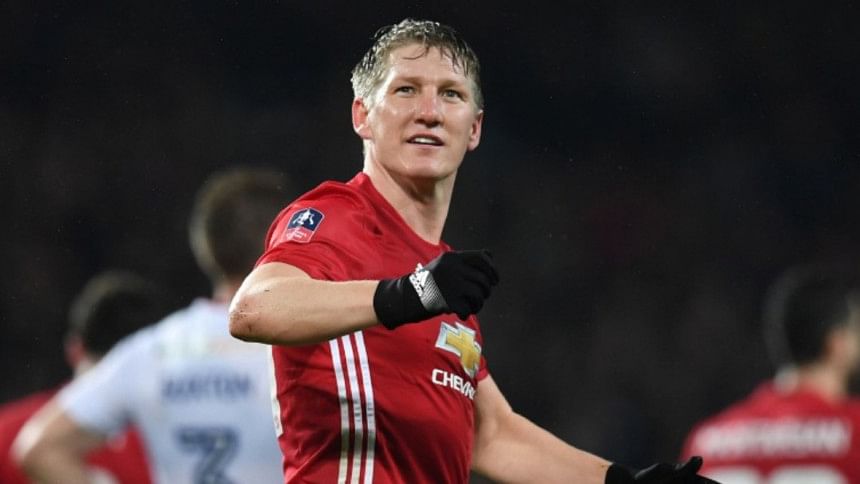 Manchester United midfielder Bastian Schweinsteiger is set to join Major League Soccer club Chicago Fire, the Chicago Tribune has reported.
The German, who signed for United at the start of last season, has found himself out of favour since manager Jose Mourinho arrived at the club at the start of the current campaign.
"Throughout my career, I've always sought opportunities where I hoped to make a positive impact and to help make something great," the newspaper quoted Schweinsteiger as saying.
"My move to Chicago Fire is no different."
Fire General Manager Nelson Rodriguez said the club were getting a proven winner in Schweinsteiger, who spent 13 seasons with Bayern Munich, winning eight Bundesliga titles, seven German Cups and the Champions League in 2013.
He was also part of the 2014 World Cup winning squad and represented his country 121 times before announcing his retirement from international football last July.
"We're adding someone who has won at every level, including the very highest levels, and has done so in a way that is consistent with our values," added Rodriguez.
Chicago have finished last overall in MLS for the past two seasons.