Kaka is top-paid MLS player for third straight year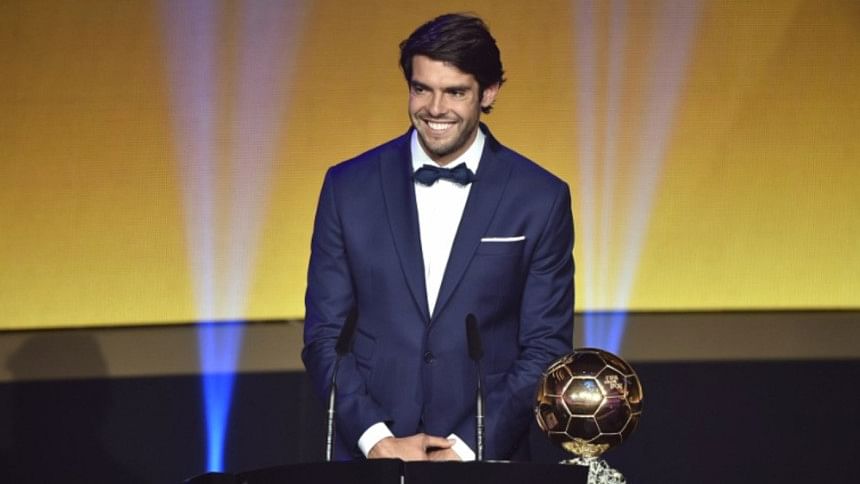 Orlando City midfielder Kaka is the highest-paid Major League Soccer player for a third consecutive year with over $7 million in annual earnings, according to figures released by the MLS Players Union on Tuesday.
The former Brazil midfielder, who has not played since picking up a hamstring injury in the first game of Orlando's season in early March, will earn $7.2 million in total compensation in 2017.
Italian forward and former Landon Donovan MVP Award winner Sebastian Giovinco was second on the list with $7.1 million in total compensation followed by U.S. national team captain and Toronto team mate Michael Bradley ($6.5 million).
New York City's Italian midfielder Andrea Pirlo ($5.9 million) and team mate David Villa ($5.6 million) of Spain rounded out the top five.
Los Angeles Galaxy forward Giovani Dos Santos ($5.5 million) was sixth among the league's highest-paid players while Bastian Schweinsteiger, in his first year with the Chicago Fire, was ranked seventh at ($5.4 million).
Making up the top 10 were Jozy Altidore ($4.9 million), Clint Dempsey ($3.9 million) and Argentine Diego Valeri ($2.6 million).
MLS teams do not disclose salary information when announcing player contracts but the figures are confirmed by the union twice each year.