Amsterdam Arena to be named after Cruyff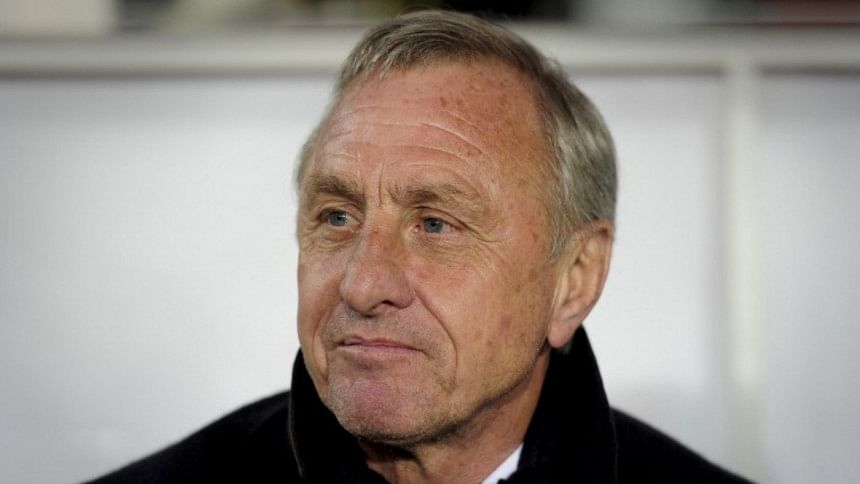 Amsterdam Arena is to be renamed after late Dutch great Johan Cruyff, according to a statement on the stadium's official website.
One of soccer's greatest players and most influential and visionary coaches, Cruyff died just over a year ago after a five-month battle with lung cancer. He was 68.
"By naming the stadium after him we believe we have made a worthy tribute," said the statement.
"He was an Amsterdamer who was known all over the world for his contribution to football as a player, a coach and philanthropist through his foundation. The city is proud of the legacy Johan left for Amsterdam."
As a player with Ajax Amsterdam, Cruyff was the dazzling poster boy for the philosophy of "total football", embodied in coach Rinus Michels' magnificent Dutch team that he captained in his pomp to the 1974 World Cup final.
His son Jordi said the family were thrilled by the recognition, which will be ratified in the next six months. The city has also agreed to name a street, square or bridge after him in the coming months.
The 54,000-seater Amsterdam Area was built in 1996 and is jointly owned by Ajax, the city and its stadium management company.