'I knew nothing'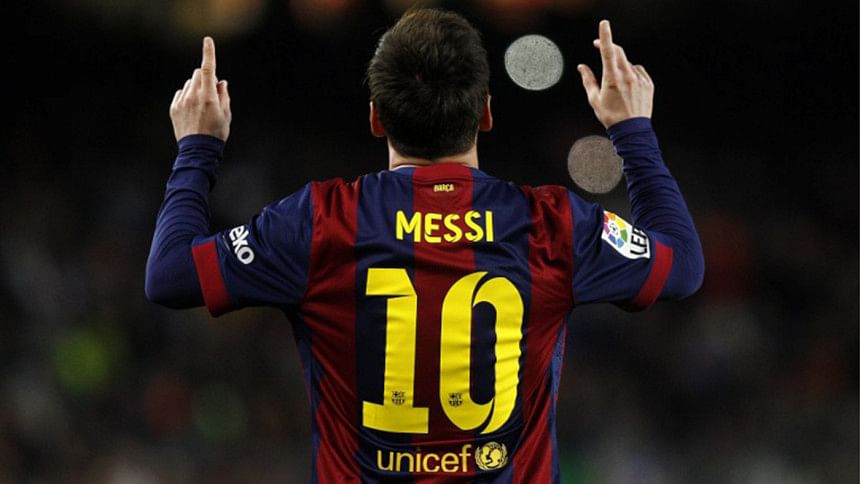 Argentina football star Lionel Messi said Thursday he trusted his father with his finances and "knew nothing" about how his wealth was managed as he took the stand at his tax fraud trial.
"I was playing football. I had no idea about anything," the five-time World Player of the Year told the Barcelona court hearing the case.
"I trusted my dad and my lawyers," the 28-year-old, who wore a black suit and tie, added on the third day of the trial.
Messi and his father Jorge Horacio Messi are accused of using a chain of fake companies in Belize and Uruguay to avoid paying taxes on 4.16 million euros ($4.6 million) of Messi's income earned through the sale of his image rights from 2007-09.
The income related to Messi's image rights that was allegedly hidden and includes endorsement deals with Banco Sabadell, Danone, Adidas, Pepsi-Cola, Procter & Gamble and the Kuwait Food Company.
"All I knew was that we signed agreements with certain sponsors, for 'X' amount of money and that I had to do adverts, photos and those things but about the money and where it went I knew nothing," Messi told the court.
The Barcelona forward and his defence team have long argued that Messi's father handled the footballer's finances without reporting to him, and the striker was not aware of any wrongdoing.
Messi and his father made a voluntary payment of 5.0 million euros ($5.6 million)-- equal to the amount of the alleged unpaid taxes plus interest -- in August 2013 after being formally investigated, which is expected to mitigate any sentence if they are found guilty.
Dozens of photographers and onlookers crowded behind metal barriers and a line of police that guarded the entrance of the court to catch a glimpse of the player for the hearing.
Most applauded but some jeered and criticised the player.
"If he cheated, he has to be sentenced no matter how much of an idol and Ballon d'Or winner he is. These are four million euros less to pay for hospitals, schools, firefighters, roads," Jose Seco de Herrero, 25, told AFP.
"Thief!," yelled out one onlooker. "Go play in Panama," cried out another.
After ohis court appearance in Barcelona, Messi will jet off to the United States where Argentina take on Copa America defending champions Chile in their first game of the three-week tournament in California n Monday.