Time is now for Messi and Argentina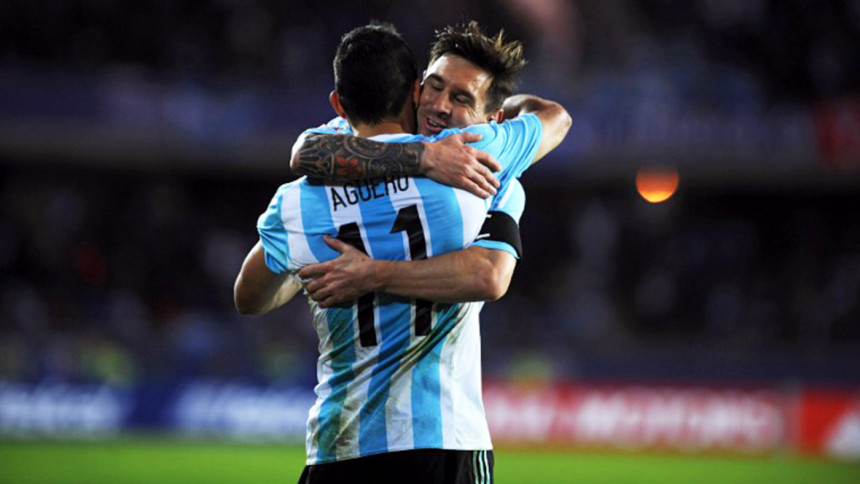 Lionel Messi must shrug off the gruelling demands of a globe-trotting schedule if he is to fulfill his dream of leading Argentina to a first major tournament victory in 23 years at the Copa America Centenario.
The Barcelona superstar heads into the tournament having barely had a moment's rest for four years, with commitments for club and country meaning he has not had a summer off since 2013.
The punishing nature of Messi's commitments are illustrated by his hectic preparations for the Copa, where Argentina open against Chile at Santa Clara's Levi's Stadium, the home of the San Francisco 49ers, on June 6.
Messi left Spain after Barcelona's Copa del Rey victory over Sevilla on May 22 in order to be in Argentina for the Albiceleste's friendly against Honduras in San Juan five days later.
The 28-year-old was then due to return to Spain after that friendly to attend the opening of his trial for tax fraud this week.
Following that hearing, Messi faces another long-haul journey to California to link up with Argentina's Copa squad.
Whether or not the jet lag and off-field problems affect Messi's performances in the United States remains to be seen.
Questions about the wisdom of Messi's schedule were underscored when he hobbled off against Honduras after suffering a lower back injury.
Team medical officials remain confident he will be fit for the Copa America, although the knock against Honduras means he may struggle to be fully fit to face Chile.
In the past Messi has been able to take the energy-sapping demands in his stride. At both the 2014 World Cup and 2015 Copa America he was named the player of the tournament.
At the very least, Messi's repeated willingness to go the extra mile ought to silence the small group of critics who have questioned his commitment to international football.
'I want to win'
Messi himself hit back angrily at those who questioned his commitment in the wake of last year's Copa America final defeat to Chile, which came 12 months after the Argentinians were beaten by Germany in the World Cup final.
"I get annoyed when they tell us 'Put in more effort, you don't feel the shirt.' I get annoyed by the people who attack you without thinking," he said.
"We were lucky enough to get to the final of the World Cup and the Copa America and it seems like we didn't do anything," he added.
"We got to two finals. We didn't win, what can you do? But we got to the final, It's not like we lost in the last 16," he told TyC Sports.
"Everything I play in with the national team is a priority and I want to win. It would be great to win the Copa America," he added.
While Messi ought to have at least one more major tournament left in him after the Copa America -- he will turn 31 during the 2018 World Cup in Russia -- time is nevertheless running out on Argentina's current golden generation.
Javier Mascherano and Ezequiel Lavezzi are already into their 30s; Gonzalo Higuain, Angel Di Maria and Sergio Aguero will all be in their 30s by the time of the 2018 World Cup.
Aguero reflected the mood of the squad during last year's Copa America, stating simply: "If this generation of players don't win anything we're going to regret it for the rest of our lives."
For Messi, the time is now.
"It has been a very long time since Argentina has won anything, and this group came very close in the World Cup and at the last Copa America," he told Sports Illustrated on the eve of the tournament.
"I think we deserve to be champions of an important competition."